Newsletter
Get the latest news and show info via email! Sign up for the free newsletter:
Calendar
«
December 2017
»
S
M
T
W
T
F
S
26
27
28
29
30
1
2
3
4
5
6
7
8
9
10
11
12
13
14
15
16
17
18
19
20
21
22
23
24
25
26
27
28
29
30
31
1
2
3
4
5
6
Seattle Municipal Tower
700 Fifth Avenue
Seattle
11:30am–1:30pm

Got friends who work downtown? Maybe you work downtown? Come spend your lunch hour with me in the Third Floor Lobby of the Seattle Municipal Tower!

10th Annual Celtic Christmas Celebration
Transit Shed Event Center
Anacortes, Washington
Sponsored by the Port of Anacortes

Featuring: The Seattle Irish Dance Company,special guests Veronica and Pamela from the Seattle Opera, and a special visit from Santa Claus! This annual community concert is a gift to the people of Anacortes by the Port of Anacortes and it is free to the public! Please bring a donation of a toy for the U.S. Marine Corps Toys for Tots, and canned, non-perishable food items for the local Food Bank.
Feed Your Need
Use an RSS reader? The Geoffrey Castle RSS feed always has the latest list of upcoming shows!
Deep Well Sessions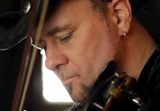 Watch "Istanbul,"
from The Deep Well Sessions.
Video!
Nineteen songs, recorded (and filmed!) live.
Solo. One take. Every time.
Here's proof.
More Video