Newsletter
Get the latest news and show info via email! Sign up for the free newsletter:
Calendar
«
August 2017
»
S
M
T
W
T
F
S
30
31
1
2
3
4
5
6
7
8
9
10
11
12
13
14
15
16
17
18
19
20
21
22
23
24
25
26
27
28
29
30
31
1
2
3
4
5
6
7
8
9

Wedding

Yes. I do weddings. I even help coordinate all the entertainment and make everything fun and stress free. Want a little Castle magic at your next event? Get in touch.


O.O. Denny Park
12400 Holmes Point Dr NE (between 124th St & 125th St)
Kirkland, WA 98034
12–2pm
With The Celtic Night Band!

This is fun every year, so bring the whole family, and the dog too!
Feed Your Need
Use an RSS reader? The Geoffrey Castle RSS feed always has the latest list of upcoming shows!
Educators
I have always been an advocate of community outreach performances—from college to kindergarten, it's always fun to go back to school! If you'd like to have me visit your school for assembly performances, and classroom workshops, get in touch with me or my friends at Academic Entertainment!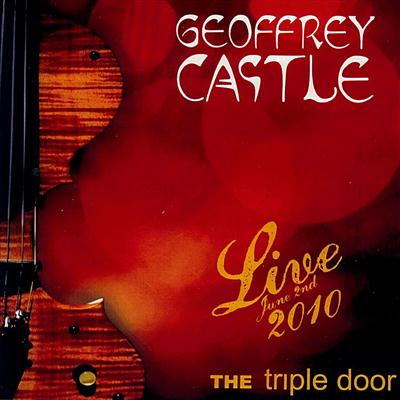 Live at The Triple Door
June 2, 2010
Bring Home the Live Experience!
On June 2, 2010, Geoffrey Castle returned to the fabulous Triple Door theater with Eric Robert, Darin Watkins, and some very special guests for a magical evening in Seattle, Washington. More than any other CD release to date, this disc captures the flow and energy of a Castle concert—with guest appearances by Beth Quist, Dan Connolly, and The Gothard Sisters.
Tracks — Click to listen or purchase for download from Bandcamp!
Personell
Geoffrey Castle - electric violin and vocals
Eric Robert - keys and key bass
Darin Watkins - drums
Beth Quist - vocals, hammered dulcimer
Dan Connolly - vocals, guitar
Mastering by Rick Fisher, RFI Mastering, Seattle