Newsletter
Be in the know about upcoming shows! Sign up for the free newsletter:
Calendar
«
May 2013
»
S
M
T
W
T
F
S
28
29
30
1
2
3
4
5
6
7
8
9
10
11
12
13
14
15
16
17
18
19
20
21
22
23
24
25
26
27
28
29
30
31
1
2
3
4
5
6
7
8
Bake's Place Bellevue
155 108th Ave NE, Suite 110
Bellevue, WA 98004
425-454-2776

The Geoffrey Castle Band, featuring Steve Boyce, and Jonathan Sindelman on the grand piano returns to Bake's. I'm lining up the special vocal guest right now. Last time, on Valentine's Day, we had Josephine Howell who just melted the place with her soulful R&B vocals. Would you mind if we did that again?

The Wilde Rover
111 Central Way
Kirkland, WA 98033-6107
(425) 822-8940
Reservations strongly recommended
Here's An App for That
| | |
| --- | --- |
| | Tune into Violin Guy, thirteen Celtic tunes you can play with your iPhone or iPod touch! |
Shannon Castle Art
Feed Your Need
Use an RSS reader? The Geoffrey Castle RSS feed always has the latest list of upcoming shows!
Deep Well Sessions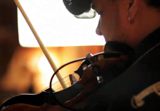 Watch "Minor Swing,"
from The Deep Well Sessions.
Links
Check out some artists I've played with, DJs who dig my tunes, hip venues, and things I think are kinda cool. I take no responsibility for these sites— click at your own risk!
Shannon Connor Castle
Gary's Choices—
my Dad's blog on Iran!
Tongue & Groove Media
KWJZ 98.9 FM
KMPS—Ichabod and
the waking crew
Alan White
The Triple Door
Adrian Xavier
Children of the Revolution
Handful of Luvin'
Bob and Mark
Heart
Mode Studios

Educators
I have always been an advocate of community outreach performances—from college to kindergarten, it's always fun to go back to school! If you'd like to have me visit your school for assembly performances, and classroom workshops, get in touch with me or my friends at Academic Entertainment!
My Music
Digital Downloads—Most of my music is available from the Download Store via either PayPal or Amazon Payments. You can buy tracks in either high-quality MP3 or full CD-quality WAV format that should work on any computer, music player, tablet, smartphone, or other digital device. You get music instantly—and there's no copy protection to get in your way. Some material is available exclusively from the Download Store!
Physical CDs—Wanna go old school? No problem! You can order physical CDs via PayPal—even if you don't have a PayPal account, you can use a debit or credit card. Orders go through my record label Twisted Fiddle Music.
Albums
Favorite Tracks
The selections below are some of my favorites…enjoy!
Float Downstream

Recorded live at Seattle's Triple Door Theater.

Jimi Clip

You asked for it. You got it.

Mist on the Mountain

The title track of my new solo CD!

Pacifying the Cat

A favorite from New World, the first Guarneri Underground CD.

Shannon

A clip of the song I wrote for my wife.

Sympathy

You asked for this too….

Tarot

True story, from the award-winning album Wander this World, featuring Beth Quist.

Underhill's Waltz

A short clip of the song that was featured on National Public Radio.

Wander This World

A Celtic rocker and title track from the award-winning Wander This World.

Zephyr

A favorite track from Mist on the Mountain.