Newsletter
Get the latest news and show info via email! Sign up for the free newsletter:
Calendar
«
August 2017
»
S
M
T
W
T
F
S
30
31
1
2
3
4
5
6
7
8
9
10
11
12
13
14
15
16
17
18
19
20
21
22
23
24
25
26
27
28
29
30
31
1
2
3
4
5
6
7
8
9

Wedding

Yes. I do weddings. I even help coordinate all the entertainment and make everything fun and stress free. Want a little Castle magic at your next event? Get in touch.


O.O. Denny Park
12400 Holmes Point Dr NE (between 124th St & 125th St)
Kirkland, WA 98034
12–2pm
With The Celtic Night Band!

This is fun every year, so bring the whole family, and the dog too!
Educators
I have always been an advocate of community outreach performances—from college to kindergarten, it's always fun to go back to school! If you'd like to have me visit your school for assembly performances, and classroom workshops, get in touch with me or my friends at Academic Entertainment!
Deep Well Sessions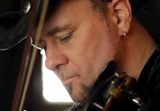 Watch "Istanbul,"
from The Deep Well Sessions.
Links
Check out some artists I've played with, DJs who dig my tunes, hip venues, and things I think are cool.
Feed Your Need
Use an RSS reader? The Geoffrey Castle RSS feed always has the latest list of upcoming shows!
Shannon Castle Art
On Facebook?
Follow me on Facebook and check out exclusive pictures, comments from people who come to the shows, and more!
My Music
Digital Downloads—Most of my music is available from the Download Store via either PayPal or credit card. You can buy tracks in high-quality MP3 FLAC, ALAC (Apple Lossless) or Ogg Vorbis format. (Don't worry if you don't know what those are: MP3 works on almost any computer, music player, tablet, smartphone, or other digital device!) You get music instantly—and there's no copy protection to get in your way.
Physical CDs—Wanna go old school? If physical CDs are available, you can order then via PayPal—even with a debit or credit card. Orders go through my company Castle Art & Music.
Albums