Newsletter
Get the latest news and show info via email! Sign up for the free newsletter:
Calendar
«
August 2017
»
S
M
T
W
T
F
S
30
31
1
2
3
4
5
6
7
8
9
10
11
12
13
14
15
16
17
18
19
20
21
22
23
24
25
26
27
28
29
30
31
1
2
3
4
5
6
7
8
9
Deep Well Sessions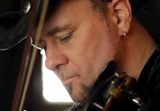 Watch "Istanbul,"
from The Deep Well Sessions.
Feed Your Need
Use an RSS reader? The Geoffrey Castle RSS feed always has the latest list of upcoming shows!
Educators
I have always been an advocate of community outreach performances—from college to kindergarten, it's always fun to go back to school! If you'd like to have me visit your school for assembly performances, and classroom workshops, get in touch with me or my friends at Academic Entertainment!
On Facebook?
Follow me on Facebook and check out exclusive pictures, comments from people who come to the shows, and more!
Here's the Schedule!

Wedding

Yes. I do weddings. I even help coordinate all the entertainment and make everything fun and stress free. Want a little Castle magic at your next event? Get in touch.


O.O. Denny Park
12400 Holmes Point Dr NE (between 124th St & 125th St)
Kirkland, WA 98034
12–2pm
With The Celtic Night Band!

This is fun every year, so bring the whole family, and the dog too!

Concerts on Broadway
Meridian, Idaho
6:30–9pm
With The Celtic Night Band!

The Celtic Night Band travels to Meridian Idaho for this awesome concert series in this community just outside of Boise, Idaho. They have no idea what's about to happen. Heh-heh-heh

Concerts on the Pier
City Pier
Port Angeles, Washington
6–8pm


The music of the Deep Well sessions, plus some of my most requested Pandora hits...

Suite Nightclub Bellevue
10500 NE 8th St
Bellevue, WA 98004
(425) 679-6951
6–9pm

The most sophisticated outdoor patio scene in Bellevue!

All Day Festival Concert!

Tommy Chong, Lee Oskar and the Lowriders, Adrian Xavier, and Castle! We go on around 4pm. Get your tickets now!

7 Cedars Resort
270756 Highway 101
Sequim, Washington
6–10pm

The Celtic Night band will rock the fabulous Club 7 Stage, and because you've got the day off the next day, we'll all celebrate the end of Summer and party like rock stars!!

Over 21, sorry kids.