Newsletter
Get the latest news and show info via email! Sign up for the free newsletter:
Calendar
«
December 2017
»
S
M
T
W
T
F
S
26
27
28
29
30
1
2
3
4
5
6
7
8
9
10
11
12
13
14
15
16
17
18
19
20
21
22
23
24
25
26
27
28
29
30
31
1
2
3
4
5
6
Seattle Municipal Tower
700 Fifth Avenue
Seattle
11:30am–1:30pm

Got friends who work downtown? Maybe you work downtown? Come spend your lunch hour with me in the Third Floor Lobby of the Seattle Municipal Tower!

10th Annual Celtic Christmas Celebration
Transit Shed Event Center
Anacortes, Washington
Sponsored by the Port of Anacortes

Featuring: The Seattle Irish Dance Company,special guests Veronica and Pamela from the Seattle Opera, and a special visit from Santa Claus! This annual community concert is a gift to the people of Anacortes by the Port of Anacortes and it is free to the public! Please bring a donation of a toy for the U.S. Marine Corps Toys for Tots, and canned, non-perishable food items for the local Food Bank.
Deep Well Sessions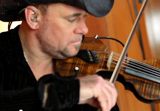 Watch "Streets of Inwood,"
from The Deep Well Sessions.
Links
Check out some artists I've played with, DJs who dig my tunes, hip venues, and things I think are cool.
Fractal Music Works – The Other Side
Seattle's Fractal Music Works, born from the shared inspiration of A.J. Sorbello, Brian Fischer, and violinist Geoffrey Castle, draws inspiration from groups like Thievery Corporation, Bassnectar, and Amon Tobin, and composers like Philip Glass and Patrick O'Hearn. It's electronica, dub step, rock, world music, rap, and more combined into a soaring, orchestral, danceable, contemporary, and evocative collection.
"We all know so many amazing musical people," says Castle, "and it is such a gift to be able to create a setting for them to shine. If we took a real band photo that included everyone we're working with it would look like some kind of musical family reunion."
Available from London Tone Music Group's 52×52–A Year in Your Ear project.
Video
Geoffrey, Emily, Brian, and AJ discuss the single "Sword and Shield" at London Bridge Studios:
Tracks
Warriors Cry (feat. Beth Quist)
Sword & Shield (feat. Geoffrey Castle)
Avalanche (feat. Beth Quist)
Hello (feat. Caitlin Cardier)
Out of Control (feat. Boots)
Here We Come (feat. Jersey Brown)
Mirrors
Got No Time (feat. Jersey Brown)
With You Always (feat. Beth Quist)
Got To Do What I Say
Fine
Personnel
Vocals: Beth Quist, Emily Taylor, Boots Chamas, Caitlin Cardier, Jersey Brown, Brian Fischer, AJ Sorbello, Jonathan Plum
Electric & Acoustic Violins: Geoffrey Castle
Guitars: AJ Sorbello & Mark Nelson
Bass Guitar: Aaron Ostrowsky
Percussion: Brian Fischer & Christopher Blitzed
Cover art: "Catherine" by Shannon Connor Castle