Newsletter
Get the latest news and show info via email! Sign up for the free newsletter:
Calendar
«
August 2017
»
S
M
T
W
T
F
S
30
31
1
2
3
4
5
6
7
8
9
10
11
12
13
14
15
16
17
18
19
20
21
22
23
24
25
26
27
28
29
30
31
1
2
3
4
5
6
7
8
9

Wedding

Yes. I do weddings. I even help coordinate all the entertainment and make everything fun and stress free. Want a little Castle magic at your next event? Get in touch.


O.O. Denny Park
12400 Holmes Point Dr NE (between 124th St & 125th St)
Kirkland, WA 98034
12–2pm
With The Celtic Night Band!

This is fun every year, so bring the whole family, and the dog too!
Feed Your Need
Use an RSS reader? The Geoffrey Castle RSS feed always has the latest list of upcoming shows!
Deep Well Sessions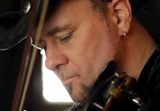 Watch "Istanbul,"
from The Deep Well Sessions.
Fractal Music Works – The Other Side
Seattle's Fractal Music Works, born from the shared inspiration of A.J. Sorbello, Brian Fischer, and violinist Geoffrey Castle, draws inspiration from groups like Thievery Corporation, Bassnectar, and Amon Tobin, and composers like Philip Glass and Patrick O'Hearn. It's electronica, dub step, rock, world music, rap, and more combined into a soaring, orchestral, danceable, contemporary, and evocative collection.
"We all know so many amazing musical people," says Castle, "and it is such a gift to be able to create a setting for them to shine. If we took a real band photo that included everyone we're working with it would look like some kind of musical family reunion."
Available from London Tone Music Group's 52×52–A Year in Your Ear project.
Video
Geoffrey, Emily, Brian, and AJ discuss the single "Sword and Shield" at London Bridge Studios:
Tracks
Warriors Cry (feat. Beth Quist)
Sword & Shield (feat. Geoffrey Castle)
Avalanche (feat. Beth Quist)
Hello (feat. Caitlin Cardier)
Out of Control (feat. Boots)
Here We Come (feat. Jersey Brown)
Mirrors
Got No Time (feat. Jersey Brown)
With You Always (feat. Beth Quist)
Got To Do What I Say
Fine
Personnel
Vocals: Beth Quist, Emily Taylor, Boots Chamas, Caitlin Cardier, Jersey Brown, Brian Fischer, AJ Sorbello, Jonathan Plum
Electric & Acoustic Violins: Geoffrey Castle
Guitars: AJ Sorbello & Mark Nelson
Bass Guitar: Aaron Ostrowsky
Percussion: Brian Fischer & Christopher Blitzed
Cover art: "Catherine" by Shannon Connor Castle