Newsletter
Get the latest news and show info via email! Sign up for the free newsletter:
Calendar
«
May 2017
»
S
M
T
W
T
F
S
30
1
2
3
4
5
6
7
8
9
10
11
12
13
14
15
16
17
18
19
20
21
22
23
24
25
26
27
28
29
30
31
1
2
3
4
5
6
7
8
9
10
Juan de Fuca Festival
Vern Burton Community Center
308 East 4th St. in Port Angeles Washington.
Port Angeles, Washington
4-5:30pm

I played the very first Juan de Fuca Festival in Port Angeles. This show will be the first time I've played there with a full band in over 15 years, and we're closing out the main stage on Sunday! Make a weekend of it. This festival is one of the best, and most surprisingly eclectic, in the whole nation!

Details soon!
Feed Your Need
Use an RSS reader? The Geoffrey Castle RSS feed always has the latest list of upcoming shows!
Deep Well Sessions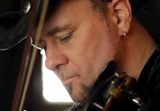 Watch "Istanbul,"
from The Deep Well Sessions.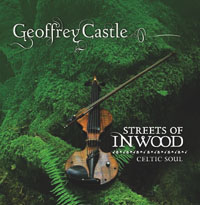 Streets of Inwood
Celtic Soul
This seven song EP is music that I've been wanting to make for a long, long time—combining the lyrical power of traditional Irish melodies with old school funk, blues, jazz, and gospel sounds, rocking improvised solos and arrangements, to create something that feels uptown, but Celtic at the same time. Just like Inwood, my old neighborhood in Manhattan.
With Eric Robert on keys, Garey Shelton on bass, and Alan White and Ben Smith playing drums, I found that sound. Enjoy!
Tracks — Click to listen or purchase for download from Bandcamp!
Personnel
Geoffrey Castle - violins
Garey Shelton - bass
Eric Robert - keys
Alan White - drums
Ben Smith - drums