Newsletter
Be in the know about upcoming shows! Sign up for the free newsletter:
Calendar
«
May 2013
»
S
M
T
W
T
F
S
28
29
30
1
2
3
4
5
6
7
8
9
10
11
12
13
14
15
16
17
18
19
20
21
22
23
24
25
26
27
28
29
30
31
1
2
3
4
5
6
7
8
Lake Washington High School
Performing Arts Center
12033 NE 80th St
Kirkland, Washington
7:30pm
FREE!

Kirkland Middle School hired me to perform for the kids in their strings program. So many people wanted to come that we had to move the show to the brand new totally gorgeous auditorium of Lake Washington HS. It's a phenomenal room. As good, or better, than any theater I've played. All you have to do is go to this link and sign up on the spreadsheet. This is a concert that is tailor-made for string students and their parents. I'm really looking forward to this!

Bake's Place Bellevue
155 108th Ave NE, Suite 110
Bellevue, WA 98004
425-454-2776

The Geoffrey Castle Band, featuring Steve Boyce, and Jonathan Sindelman on the grand piano returns to Bake's. I'm lining up the special vocal guest right now. Last time, on Valentine's Day, we had Josephine Howell who just melted the place with her soulful R&B vocals. Would you mind if we did that again?
Shannon Castle Art
Deep Well Sessions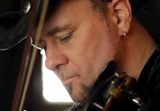 Watch "Istanbul,"
from The Deep Well Sessions.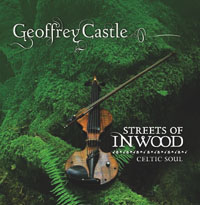 Streets of Inwood
Celtic Soul
This seven song EP is music that I've been wanting to make for a long, long time—combining the lyrical power of traditional Irish melodies with old school funk, blues, jazz, and gospel sounds, rocking improvised solos and arrangements, to create something that feels uptown, but Celtic at the same time. Just like Inwood, my old neighborhood in Manhattan.
With Eric Robert on keys, Garey Shelton on bass, and Alan White and Ben Smith playing drums, I found that sound. Enjoy!
Track Listing
Maggie
Wild Mountain Thyme
Streets of Inwood
Strayaway Child
Si Bheag, So Mohr (The Irish Wedding Song)
Swallowtail/Kesh
Black is the Color of my True Love's Hair