Newsletter
Be in the know about upcoming shows! Sign up for the free newsletter:
Calendar
«
May 2013
»
S
M
T
W
T
F
S
28
29
30
1
2
3
4
5
6
7
8
9
10
11
12
13
14
15
16
17
18
19
20
21
22
23
24
25
26
27
28
29
30
31
1
2
3
4
5
6
7
8
Bake's Place Bellevue
155 108th Ave NE, Suite 110
Bellevue, WA 98004
425-454-2776

The Geoffrey Castle Band, featuring Steve Boyce, and Jonathan Sindelman on the grand piano returns to Bake's. I'm lining up the special vocal guest right now. Last time, on Valentine's Day, we had Josephine Howell who just melted the place with her soulful R&B vocals. Would you mind if we did that again?

The Wilde Rover
111 Central Way
Kirkland, WA 98033-6107
(425) 822-8940
Reservations strongly recommended
Deep Well Sessions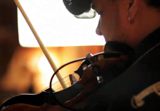 Watch "Minor Swing,"
from The Deep Well Sessions.
Shannon Castle Art
Underhill's Angel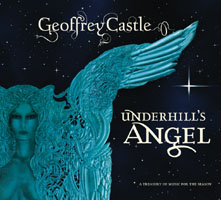 A Treasury of Songs For The Season
There was a time before the commercialization of Christmas. A time lit with candles and firelight, when tapestries kept the cold from coming through the stone, and folk would gather during the longest nights of the year to sing songs of hope and light. This recording was made to recapture that time and bring forward the ancient and genuine spirit of Christmas into this modern time.
I wanted to make a CD with songs that predated the commercialization of Christmas. Melodies that are 200, 300, 400, 800 years old. A CD with deep spiritual roots, and a sound that feels right now, full of inspiration and improvisation. Eric Robert and I went into the studio with Grammy award-winning bassist Garey Shelton and these ancient melodies—some of which will be familiar, and some that I am sure will become new favorites—and we followed our own path. The result really is magical.
—Geoffrey Castle
"The album is entirely instrumental, creating an ethereal mood that is soothing and reflective. It's the perfect CD for the wee hours of Christmas morning, long after the fire has faded to embers."
Complete track!
Ukrainian Bell Carol (Eric's version)
Originally from the Ukrainian folk song "Shchedryk," Mykola Leontovych made the melody famous in the 20h Century as "Carol of the Bells." "Eric's version" takes it in a whole new direction—and you can get the complete track here!
Excerpts
Ukrainian Bell Carol

(Geoffrey's version)

Sometimes you can't get too much of a good thing—and this time Geoffrey brought out the electric violin. And the looper. And….

Coventry Carol

An excerpt from our recording of this classic 16th century song. The author is unknown; the oldest printing of the melody is from 1591.
Track Listing
Coventry Carol
Good King Wenceslaus
Underhill's Angel
Ukrainian Bell Carol - Eric's Version
O Come Emanuel / God Rest Ye Merry Gentlemen
The Snows They Melt the Soonest
Don Oiche Ud i mBethil / Breton Carol
Salva Nos
The Holly and the Ivy
Greensleeves
Ukrainian Bell Carol - Geoffrey's Version