Newsletter
Get the latest news and show info via email! Sign up for the free newsletter:
Calendar
«
August 2017
»
S
M
T
W
T
F
S
30
31
1
2
3
4
5
6
7
8
9
10
11
12
13
14
15
16
17
18
19
20
21
22
23
24
25
26
27
28
29
30
31
1
2
3
4
5
6
7
8
9

Wedding

Yes. I do weddings. I even help coordinate all the entertainment and make everything fun and stress free. Want a little Castle magic at your next event? Get in touch.


O.O. Denny Park
12400 Holmes Point Dr NE (between 124th St & 125th St)
Kirkland, WA 98034
12–2pm
With The Celtic Night Band!

This is fun every year, so bring the whole family, and the dog too!
Shannon Castle Art
Links
Check out some artists I've played with, DJs who dig my tunes, hip venues, and things I think are cool.
Deep Well Sessions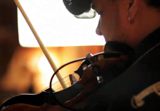 Watch "Minor Swing,"
from The Deep Well Sessions.
Feed Your Need
Use an RSS reader? The Geoffrey Castle RSS feed always has the latest list of upcoming shows!
July 6, 2015
Welcome to the Sizzling Summer Edition of

The Geoffrey Castle Newsletter
Yes, I am back, and ready to answer all your burning questions, like Where? Who? What? When? and How Do I Get There! Plus news on upcoming CD releases, YouTube, Pandora, Spotify, new gems in the Download Store and lots more! Sorry I've been away so long. I'm BACK!
Coming Up Soon
Olympic Peninsula: Lavender Weekend!
July 17 - July 19
Purple Haze Daze
Purple Haze Lavender Farm
Sequim, Washington

THREE performances, all three days of the Lavender Festival: solo on Friday and Sunday, and the full band ROCKS the Farm on Saturday, July 18! Purple Haze Lavender Farm is where the whole Lavender thing started, with craft booths, amazing food, and even lavender gin and tonics!

Attention Ramblers, Gamblers, and Lavender Fans!
FRIDAY July 17
7 Cedars Casino
Hwy 101, Sequim
9pm - 1am

World-class sound, lights, stage, big dance floor, great food, full bar, no cover? Hey, no one is going to MAKE you gamble! <LOL>

Concerts in Kirkland! Thursday, July 23 Marina Park Concert Series Marina Park, Kirkland 6:30 - 8pm

It's been eight years since I played this concert series last. I can't wait to come back and play for everyone in my favorite little home town! Some of the dudes pictured may or not be present at the Concert. Some dudes who aren't pictured are very very likely to be there…
News
I know it's been a long long time since my last newsletter. I hope you'll accept my apology…it's been pretty crazy around here since the last one went out in March. I've been traveling: Vegas, Detroit, Cleveland, Cincinnati, Maryland, Virginia, Northern California, Southern California, Boston, and New York City—then Vegas again…. It's been a blur, and I know I promised you a post card. But anyway, here we are, and there's lots of news to relate!
I'm starting work on a new CD project - a brand new Christmas CD called Noel inspired by the music we've brought to all of our sold out Celtic Christmas concerts! We start recording this week! I can't wait for a holiday season full of PACKED CD RELEASE CONCERTS! Ticket information is already up on the Web site!
Tour With Me To Ireland
There has been a common theme that has emerged from the process of signing up people for this amazing trip: "I can't make it in September, but if it was in May I could TOTALLY go and bring six friends!" May in Ireland sounds fun to me…My friend, and champion tour guide Misty Rockenfield assures me that we can have just as much fun in May as October. Maybe more! Visit Misty Tours Ireland for details about what this trip will be like and how to sign up!
Shannon Castle Art News
Have you ever wanted to see Shannon's creations up close and personal? We are proud to announce that Shannon will have a gallery show and exhibit at the Ryan James Fine Arts Gallery in sunny Kirkland Washington on Friday August 14th! This is Shannon's first ALL ORIGINALS gallery show. Ever. A certain fiddle player might be spotted playing in a corner, and there will most likely be wine. Lots of wine.
COMMISSIONED ART! ART FOR YOU!
Shannon is now accepting a very limited number of art commissions from select clients. You can own an original masterpiece, like Maira (glass mermaid, pictured below) created just for you!

Can't afford an original but want beautiful art in your home anyway? A variety of high quality hand made replicas are available for ALL of her designs in a variety of affordable prices and styles!
Well, you've read all the way to the bottom of this newsletter. I love you for that!!
Stay in touch, have a great Summer and see you at a concert or a school near you!
Peace
Geoffrey Castle