Newsletter
Get the latest news and show info via email! Sign up for the free newsletter:
Calendar
«
August 2017
»
S
M
T
W
T
F
S
30
31
1
2
3
4
5
6
7
8
9
10
11
12
13
14
15
16
17
18
19
20
21
22
23
24
25
26
27
28
29
30
31
1
2
3
4
5
6
7
8
9

Wedding

Yes. I do weddings. I even help coordinate all the entertainment and make everything fun and stress free. Want a little Castle magic at your next event? Get in touch.


O.O. Denny Park
12400 Holmes Point Dr NE (between 124th St & 125th St)
Kirkland, WA 98034
12–2pm
With The Celtic Night Band!

This is fun every year, so bring the whole family, and the dog too!
Educators
I have always been an advocate of community outreach performances—from college to kindergarten, it's always fun to go back to school! If you'd like to have me visit your school for assembly performances, and classroom workshops, get in touch with me or my friends at Academic Entertainment!
Links
Check out some artists I've played with, DJs who dig my tunes, hip venues, and things I think are cool.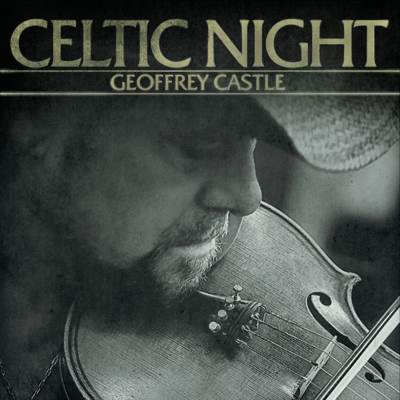 Celtic Night
Violinist Geoffrey Castle, with a host of stellar Seattle musicians, creates a truly unique approach to Irish music. The result is this exquisite studio recording: Celtic Night! Rocking, fun, and captivating, this is unlike anything you've ever heard…unless you've been to one of Castle's annual St. Patrick's Celebrations, in which case this is the CD you've been waiting for over a decade!
Tracks — Click to listen or purchase for download from Bandcamp!
Personnel
Geoffrey Castle - acoustic & electric violins, lead vocals ("Missing Maggie")
Eric Robert - piano, keyboards, and one brief shining moment on pennywhistle
Darin Watkins - drums, drums, and more drums
Steve "Big Daddy" Boyce - Bass and some heartfelt harmonies
Dan Connolly - acoustic guitar ("Spancil Hill"), lead vocals ("Black is the Color," "Follow Me Up To Carlow," "Spancil Hill")
Connor Worley - acoustic guitar, lead vocals ("The Fighting 69th," "Wild Rover," and bonus tracks)
J.P. Hennessy - acoustic & electric guitar, lead vocals ("Fisherman's Blues," "Galway Girl," "Dirty Old Town"
Garey Shelton - bass ("Butteryfly Strayaway," "Si Bhaeg, Se Mohr," "Swallowtail")