Newsletter
Get the latest news and show info via email! Sign up for the free newsletter:
Calendar
«
December 2017
»
S
M
T
W
T
F
S
26
27
28
29
30
1
2
3
4
5
6
7
8
9
10
11
12
13
14
15
16
17
18
19
20
21
22
23
24
25
26
27
28
29
30
31
1
2
3
4
5
6
SeaTac Terminal
10am–2pm

Who's flying??
As I have done for the last 15 years, I will be bringing some holiday cheer to the traveling public at Seatac Airport - rated best airport in the US! Thanks to the music, of course. ;-)

Seattle Municipal Tower
700 Fifth Avenue
Seattle
11:30am–1:30pm

Got friends who work downtown? Maybe you work downtown? Come spend your lunch hour with me in the Third Floor Lobby of the Seattle Municipal Tower!
On Facebook?
Follow me on Facebook and check out exclusive pictures, comments from people who come to the shows, and more!
Educators
I have always been an advocate of community outreach performances—from college to kindergarten, it's always fun to go back to school! If you'd like to have me visit your school for assembly performances, and classroom workshops, get in touch with me or my friends at Academic Entertainment!
Shannon Castle Art
Deep Well Sessions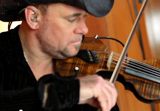 Watch "Streets of Inwood,"
from The Deep Well Sessions.
February 28, 2015
Welcome to the St. Patrick's Edition of
The Geoffrey Castle Newsletter
This is going to be fun! Are you ready to come out and celebrate St. Patrick's MONTH 2015?
Yeah? Well alright, because it's my 10th Annual St. Patrick's Celebration coming soon to a theater near YOU, and it's going to be a blast!
But first of all, if you're getting this for the first time, you are not alone. I swear I'm wearin' me fingers to the bone typing in all of your crazy email addresses!
Ten years ago, I hosted my first St. Patrick's Celebration at the Kirkland Performance Center. One decade later, it's bigger, better, and more fun than ever! There will be Irish drinking songs, amazing dancers, songs that will put a wee teardrop in your Irish eye, and a guaranteed good time for everyone. Where else can you celebrate St. Patrick's in a theater setting, with the whole family, and still bring your pint of Guinness to your seat?
This year, we're bringing the party to Everett, Concrete, and the beautiful 7 Cedars Casino in Sequim too!
We have some new material that we're working on for this show, and for the first time, my friend from Ireland J.P. Hennessy will be joining us as well, singing and playing guitar. JP is more of a rocker, but he's got a gentle side too - as you will see - and Connor DunWorley will be back singing songs of historical Irish importance!
Get tickets and spread the word! And remember our sacred motto:
"The more you drink, the better we sound!"
Download your Irish music right now at music.geoffreycastle.com!
FACEBOOK
Stuff you won't find anywhere else!!! www.facebook.com/GeoffreyCastleOfficialPage
TWITTER
I made a New Year's Resolution to tweet more. Like twitter? Come and join my party: @ViolinCastle
YOUTUBE
Have you ever tried to explain what I do to someone? It ain't easy. I can testify to that. That's why YouTube is so great! It's like my English professor said "Show, don't tell." www.youtube.com/GeoffreyCastleTube
DOWNLOAD STORE
Buying CDs is, like, so 90's, right? That's why I've got my own download store with WAY more titles on it than are available on iTunes. iTunes has TWO of my recordings. My Download Store has ELEVEN! Listen to the WHOLE song before you buy. Audiophile? Choose uncompressed WAV audio instead of mp3. Can't do that on iTunes… just type in: Music.GeoffreyCastle.com and check out some amazing music you won't find anywhere else…
2015 is going to be an amazing year, with lots of travel and surprises…
It's March, which means it's CELTIC CELEBRATION TIME! This is my 10th Annual St. Patrick's Celebration and it's going to be a blast! The Seattle Irish Dance Company (who you all fell in love with at Christmas) will be back, along with the ALL-STAR BAND, and special guest, from Ireland, J.P. Hennessy! He gets to do whatever he wants. Because he's from Ireland. This show will ROCK.
This is a small town, and this is a small theater. Seating is General Admission. Get there early to get a good seat! It's going to be PACKED! And they've got GREEN POPCORN!!!
I'm bringing my St. Patrick's Celebration to 7 Cedars! Waaa-Hooo!
This is where it all began, TEN YEARS ago. Come celebrate the 10 Year Anniversary of my St. Patrick's Celebration, with J.P. Hennessy (from Ireland), The Seattle Irish Dance Company, The ALL STAR BAND, and the King County Firefighters Pipe and Drum Band! Celebrate!
Bring a little Castle magic to your next event! Get in touch!
We'll be at the Wilde Rover Irish Pub in Kirkland.
You should be too.
Two free shows, Friday and Saturday from 6–9pm!
This is one of those rare opportunities to experience the magic of Shannon Connor Castle's artistic visions combined with the wizardry of Geoffrey Castle's violin! We also figure that it will be PEAK TULIP SEASON that weekend. Usually it's April, but hey, it feels like April right now…
…and then March is over and April starts and things get really crazy with trips to Vegas, California, NY State, Michigan, and more!
♥You read all the way to the bottom of this newsletter! Wow! I love you for that!
The single best thing in the whole wide world is when one person tells another person…
Please share this newsletter by forwarding it to your friends, and I'll see you at a show near you some time soon!
Sláinte
Geoffrey Castle