Newsletter
Get the latest news and show info via email! Sign up for the free newsletter:
Calendar
«
February 2018
»
S
M
T
W
T
F
S
28
29
30
31
1
2
3
4
5
6
7
8
9
10
11
12
13
14
15
16
17
18
19
20
21
22
23
24
25
26
27
28
1
2
3
4
5
6
7
8
9
10

Scottsdale, Arizona

Want me to come to your school? It's easy! Just contact my friends at www.AcademicEntertainment.com!


Friends of St. Patrick Annual Dinner
Seattle, Washington

Want a little Castle magic at your next event? Get in touch.
Links
Check out some artists I've played with, DJs who dig my tunes, hip venues, and things I think are cool.
Shannon Castle Art
Deep Well Sessions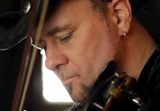 Watch "Istanbul,"
from The Deep Well Sessions.
Feed Your Need
Use an RSS reader? The Geoffrey Castle RSS feed always has the latest list of upcoming shows!
February 7, 2015
Welcome to the Fabulous February edition of
The Geoffrey Castle Newsletter
This is my first newsletter of 2015, after a January filled with travel and adventures, so if you're getting this for the first time, HOLA! Aloha! Welcome! Ciao baby!
I have lots of news to relate and some amazing events and theater shows coming up soon. First though, I just want to say thank you to everyone who came out and celebrated our last Monday night at the Wilde Rover Irish Pub. It was a wonderful seven year run. We'll be back at the Wilde Rover on St. Patrick's Day.
So what does this new year have in store? Well for starters, I'll be bringing the love up to Alaska this Valentine's Day Weekend, and I get back just in time for the Venice is Sinking Masquerade Ball which they will be holding at the ACT Theater space in Seattle (best location ever!).
Then, suddenly, it's March, and time for the wearing of the GREEN!
I'll be bringing the band, the dancers, and special guests to the Everett Historic Theater, the 7 Cedars Casino, and the Kirkland Performance Center, for my 10th Annual St. Patrick's Celebration!
FACEBOOK
For daily updates, and photos and videos and fun stuff that you won't see anywhere else (I promise not to post pictures of my dinner… unless it's truly awesome!) be my friend on Facebook!
www.facebook.com/GeoffreyCastleOfficialPage
TWITTER
I made a New Year's Resolution to tweet more. Like twitter? Come and join my party: @ViolinCastle
YOUTUBE
Have you ever tried to explain what I do to someone? It ain't easy. I can testify to that. That's why YouTube is so great! It's like my English professor said "Show, don't tell."
www.youtube.com/GeoffreyCastleTube
DOWNLOAD STORE
Buying CDs is, like, so 90's, right? That's why I've got my own download store with WAY more titles on it than are available on iTunes. iTunes has TWO of my recordings. My Download Store has ELEVEN! Listen to the WHOLE song before you buy. Audiophile? Choose uncompressed WAV audio instead of MP3. Can't do that on iTunes… just type in: Music.GeoffreyCastle.com and check out some amazing music you won't find anywhere else…
2015 is going to be an amazing year, with lots of travel and surprises… I can't wait to get started!
Here's The Schedule
I'm bringing the love to Anchorage on the most romantic weekend of the year! I'm doing my solo show, and playing with a new band called "BREED" This will ROCK. I will have limited edition poster's of this brand new romantic creation by Shannon Connor Castle called "Lovers" for sale at the show too! Music + Art : GUARANTEED to last a lot longer than a bunch of flowers…

WIN TICKETS!!! Call KWHL 106.5 in the morning Friday, February 13 and talk to Bob! I'll be performing live on the air: call in! You could win two tickets to the most romantic show in town!

(Yes, I do private and corporate events! Bring a little Castle Magic to your next conference!)
When was the last time you got to dress up to the NINES, put on a mask, and dance? This is the best party in Seattle, and it only happens once a year. It always sells out. Get tickets before they're gone!
I got invited to be a part of this theatrical dance performance! I'll be performing two solo pieces and we will be debuting a choreographed dance interpretation of "Avalanche" by Katori! Shannon's artwork will be an integral part of the show.
School assembly performance. Want me to come to YOUR school? Get in touch with my friends at Academic Entertainment—they're way more organized than me, and they wake up early…
It's March, which means it's CELTIC CELEBRATION TIME! This is my 10th Annual St. Patrick's Celebration and it's going to be a blast! The Seattle Irish Dance Company (who you all fell in love with at Christmas) will be back, along with the ALL-STAR BAND, and special guest, from Ireland, J.P. Hennessy! He gets to do whatever he wants. Because he's from Ireland. This show will ROCK.
I'm bringing my St. Patrick's Celebration to 7 Cedars! Waaa-Hooo!
This is where it all began, TEN YEARS ago. Come celebrate the 10 Year Anniversary of my St. Patrick's Celebration, with J.P. Hennessy (from Ireland), The Seattle Irish Dance Company, The ALL STAR BAND, and the King County Firefighters Pipe and Drum Band! Celebrate!
We'll be at the Wilde Rover Irish Pub in Kirkland.
You should be too.
You read all the way to the bottom of this newsletter! Wow! I love you for that!
Please share this newsletter by forwarding it to your friends, and I'll see you at a show near you some time soon!
Peace
Geoffrey Castle