Newsletter
Get the latest news and show info via email! Sign up for the free newsletter:
Calendar
«
February 2018
»
S
M
T
W
T
F
S
28
29
30
31
1
2
3
4
5
6
7
8
9
10
11
12
13
14
15
16
17
18
19
20
21
22
23
24
25
26
27
28
1
2
3
4
5
6
7
8
9
10
Tandem Wine Bar
15029 Woodinville-Redmond Road
Woodinville, WA 98072

Solo performance!


Scottsdale, Arizona

Want me to come to your school? It's easy! Just contact my friends at www.AcademicEntertainment.com!
Feed Your Need
Use an RSS reader? The Geoffrey Castle RSS feed always has the latest list of upcoming shows!
Educators
I have always been an advocate of community outreach performances—from college to kindergarten, it's always fun to go back to school! If you'd like to have me visit your school for assembly performances, and classroom workshops, get in touch with me or my friends at Academic Entertainment!
Deep Well Sessions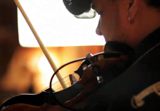 Watch "Minor Swing,"
from The Deep Well Sessions.
Links
Check out some artists I've played with, DJs who dig my tunes, hip venues, and things I think are cool.
August 6, 2014
Welcome to the Crazy with the Heat edition of
The Geoffrey Castle Newsletter
It's been a while since my last newsletter. Thank you for being so patient. Things have been nuts. If you're getting this for the first time, well you're really not alone. There were so many sign-ups since my last newsletter went out that it took me over an hour just to type the names in!
News
Summer time is always crazy for me, but this year's been EXTRA crazy! The performance schedule is just the tip of the iceberg:
I'm composing and producing soundtrack for a film about PTSD and its impact on military families by an award-winning director. I'm working on this with my Fractal Music Works team: A.J. Sorbello and Brian Fischer. Sundance here we come!
I am also helping my lovely, and very talented wife Shannon with our first ever Kickstarter campaign! Here's the idea for the KickStarter: We build Shannon's Glass Motorcycle (over 2,000 lbs!) and we take it to Sturgis in 2015!!

We've lined up some amazing gifts, and it's all very exciting. I hope you all click on the link and go visit and pledge your support. Every dollar counts, but the gifts that you'll get for kicking in a few more dollars are truly dazzling! You might even be able to get a limited edition custom-cut T-shirt with the Motorcycle on it by Shannon's daughter Jessica Nicole: she's in Sturgis right now working with Affliction Clothing, and her fashion company Peep Show Clothing is getting wildly popular!
I'm also starting work on a "Live at the Wilde Rover" CD with the Celtic Night band!Come down to the Rover, scream real loud, and maybe you'll hear yourself on the recording!
Facebook
I am constantly updating and communicating with everyone who Likes me on Facebook. These newsletters take a long time, but Facebook is EZ, and you can post pictures from shows you've attended and videos and all kinds of stuff, my pages are fun, and I promise NO PICTURES OF WHAT I ATE FOR LUNCH! (Unless it is really really really good…)
www.facebook.com/GeoffreyCastleOfficialPage
www.facebook.com/ShannonCastleArt
Music!
Did you know I have a Pandora Channel?
Did you know that I'm on Spotify?
Did you know that you can find nearly every CD I've ever released just by going to music.geoffreycastle.com?
Yeah baby! Cool Castle tunes are only a click away…
BIG NEWS!
I'm proud to introduce the brand new GEOFFREY CASTLE APP!!!!!!!!! My friend Jay Gerring at OnPage1.net put this together for me, and it's really, actually, truly very COOL.
The best part? It's free! Grab it from Apple's App Store or Google Play today (just search for Geoffrey Castle) and stay up to date with my gig calendar, check out my latest YouTube videos, preview and buy tracks right in the app, and more! I gotta say, the car finder is one of my favorite features – never forget where you parked your rig before the show! Best of all, anyone who downloads it automatically becomes a member of the Castle VIP club and will get exclusive offers and specials that are only available in the app. I'm dreaming some of those up right now…
Whew! That's a lot going on … and it's just AUGUST. Wait until September rolls around… In the meantime, I sure hope you read all the shows I'm doing down below, and come find me in concert somewhere near YOU!
Here's the Schedule!
Back to Sequim!
Friday, August 8
Sequim Public Library
630 N. Sequim Ave
Sequim, WA
6–8pm

They are having me play solo at their concert series! Always fun to visit with my friends in Sequim!

Saturday, August 9
Port Gamble Theater
4839 NE View Dr.
(Across from the General Store)
Port Gamble, WA 98364
(360) 977-7135
7:30pm

This is an honor! I'm the first musical act to play this newly remodeled and very charming theater in scenic Port Gamble in over half a century! Port Gamble is not just a speed trap on your way to the Hood Canal Bridge! It's a lovely little town. Get tickets and come visit!

Sunday, August 10
The Taste of Edmonds
Civic Playfield (6th & Bell Street in Downtown Edmonds)
310 6th Ave. N
Edmonds, WA 98020
5pm – 7pm

This is a BIG party, and you're invited! Great food, activities, and amazing music all weekend long. My Celtic Night band will be closing the entire festival on Sunday evening! Saving the best for last. Like dessert, only not quite as fattening…

Monday, August 11
The Wilde Rover
111 Central Way
Kirkland, WA 98033-6107
(425) 822-8940
8–11pm (make reservations)
The Geoffrey Castle Band

Shhhh… it's SHANNON'S BIRTHDAY PARTY! She's turning 28. Again! Come down and celebrate the launch of her new Kickstarter campaign!

Wednesday–Sunday August 14 through 17
SANTA FE NEW MEXICO TOUR!

Friday, August 15
Santa Fe New Mexico Tour!
Private Event
Santa Fe, New Mexico

Fundraiser for Esalen sponsored by David Lamb and Robbi Firestone. Thank you for bringing Shannon and me to Santa Fe, David and Robbi!

Saturday, August 16
Santa Fe New Mexico Tour!
Concert at C.S.L.
www.everdaycsl.org
1519 5th St.
Santa Fe, New Mexico
Tickets available now!

This is my first public performance ever in Santa Fe NM, and I am really excited! Got friends down there? Let them know they need to come out!

Sunday, August 17
Santa Fe New Mexico Tour!
Chalk Farm Gallery
720 Canyon Road
Santa Fe, New Mexico
6–8pm

This gallery is the world leader in magical surrealist art! Castle Art & Music is proud to have this gallery as a friend. I hope everyone spreads the word and comes down for the show. Shannon will be there too. We're making arrangements for a gallery show of Shannon's artwork in the near future, so we'll have another excuse to come back to beautiful Santa Fe!

Monday, August 18
The Wilde Rover
111 Central Way
Kirkland, WA 98033-6107
(425) 822-8940
8–11pm (make reservations)
The Geoffrey Castle Band

Yo Ho Ho! A pirate's life for me!
I'm coming straight to the Rover from the airport… !

Friday, August 22
Private Event
Seattle

(Want a little Castle Magic at your next event? Feel free to get in touch!)

Saturday, August 23
Kirkland Performance Center
Fundraiser Event - tickets available now!

You're invited!
My friends at KPC invited me to come and be the entertainment for their annual fundraiser! This will be fun! I'm bringing some special guests, including dancers from The Fleurs d'Egypte Bellydance Troupe and the Seattle Celtic Dance Company! We'll be auctioning off some great stuff, and raising money for this treasured Kirkland cultural institution!

Monday, August 25
The Wilde Rover
111 Central Way
Kirkland, WA 98033-6107
(425) 822-8940
8–11pm (make reservations)
The Geoffrey Castle Band

Waaa-Hooo!

Friday, August 29
House Concert
Kirkland

Saturday, August 30
Another House Concert
Lake Stevens

Monday, September 1
The Wilde Rover
111 Central Way
Kirkland, WA 98033-6107
(425) 822-8940
8–11pm (make reservations)
The Geoffrey Castle Band

Back To School, Labor Day Party!! Squeeze one last drop of fun out of your Summer, put it in a shot glass and drink it up!!

Saturday, September 6
Thumbnail Theater
1211 4th Street
Snohomish, WA 98290
(360) 568-9412
7:00pm

ALL AGES WELCOME!
This fun little theater in a converted church is one of my favorite places to play. If you've ever seen the "Geoffrey Castle Story" video, a lot of the live performance part happens here. If you play violin, bring your instrument, and we'll all jam on stage together!!! Bring your VIOLIN STUDENT!!

Sunday, September 7
EFESTĒ Winery
19730 144th Ave NE
Woodinville, WA 98072
(425) 398-7200
12 noon–2pm

I played this event last year, and it was LOTS of fun!s See you winos again this September!

Sunday, September 7
Denny Fest
Denny Park in Kirkland/
Finn Hill on the shores of Lake Washington 12 noon–6pm
(We play near the end of the festivities…)

Last year, we played this park just down the hill from where I live, and where my bass playing friend Steve Boyce lives as well. Alan White joined in. It was pretty epic. What will happen this year? Grab your neighbors, your kids, and your dog, and come on down! It'll be fun!
Well, you've read all the way to the bottom of this newsletter, and I LOVE you for that! :-)
Don't forget to check out the Kickstarter Campaign page, and I hope I'll see each and every one of you soon…
Peace (and sunscreen!)
Geoffrey Castle