Newsletter
Get the latest news and show info via email! Sign up for the free newsletter:
Calendar
«
February 2018
»
S
M
T
W
T
F
S
28
29
30
31
1
2
3
4
5
6
7
8
9
10
11
12
13
14
15
16
17
18
19
20
21
22
23
24
25
26
27
28
1
2
3
4
5
6
7
8
9
10
Tandem Wine Bar
15029 Woodinville-Redmond Road
Woodinville, WA 98072

Solo performance!


Scottsdale, Arizona

Want me to come to your school? It's easy! Just contact my friends at www.AcademicEntertainment.com!
Links
Check out some artists I've played with, DJs who dig my tunes, hip venues, and things I think are cool.
Deep Well Sessions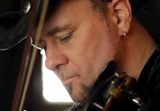 Watch "Istanbul,"
from The Deep Well Sessions.
Educators
I have always been an advocate of community outreach performances—from college to kindergarten, it's always fun to go back to school! If you'd like to have me visit your school for assembly performances, and classroom workshops, get in touch with me or my friends at Academic Entertainment!
On Facebook?
Follow me on Facebook and check out exclusive pictures, comments from people who come to the shows, and more!
June 5, 2014
Welcome to the June edition of
The Geoffrey Castle Newsletter
If you're getting this for the first time, you're really not alone. We set another record high for sign ups in a single two-week period in May! Welcome, new friends!
So much news, and so many shows…where to begin?
Well, first of all, I've got to talk about my upcoming trip to New York City! I'll be doing a series of educational outreach performances in the New York area, and then on FRIDAY JULY 13th I'll be playing a 20 Year Reunion performance with my Jump, Swing, Boogie Blues band GROOVALAYA at the beautiful Triad - Stage72 Theater on 72nd Street in Manhattan!
All the original players will be there too, including Fausto Bozza (guitar and vocals), Adam Pincus (bass and vocals and amazing songwriter), Jeff Shiller (tenor sax), Art Lillard (drums)—and me! Think "Big Bad Voodoo Daddy" with a violin and you ALMOST get the picture… Got friends in NY? Let 'em know about the show!
There's also a day where I'm doing THREE shows. All in Tacoma.
There's a concert with the Coats in Kent…
And there's solo shows all over Skagit County (I'm doing a little tour of local libraries! My Mom will like that…)
I've also got fun stuff coming up in July for all my friends in Alaska! I'll be performing for the first time at The Carousel in Anchorage!
DOWNLOAD STORE:
Did you know that nearly every CD I've ever done is available RIGHT NOW at my Download Store? You can listen before you buy, you can download individual tracks or whole CDs, you can name your own price, and there's lots of music there that isn't available ANYWHERE else… Check it out!
T-SHIRTS:
It's Summertime! You need a t-shirt! Get one now!
FACEBOOK:
Click LIKE and SHARE!
Here's the Schedule!
Sláinte!
(Yes. I do session work… working on a project that needs strings? Get in touch!)
The Geoffrey Castle Band featuring Brooke Lizotte, Jason Edwards, Steve Boyce, Connor Dunworley, and our fearless singing sound man Edgars Klepers! Look for the article in this week's Kirkland Reporter!

This is the most fun you can have on a Monday in the known Universe. Reservations strongly recommended. Otherwise, just pack into the place, grab a pint and enjoy!
I've been invited to perform at a whole bunch of schools out on Long Island! This'll be fun! Want me to come to your school? It's easy! Just get in touch with my friends at www.AcademicEntertainment.com.
GROOVALAYA REUNION!
Think Big Bad Voodoo Daddy with a violin…Swingin' baby!

My old swing band from my New York days reunites for one night only at the beautiful Triad Theater! The last time we had a reunion, the place was packed out the door… Got friends in NY?
I can't make it back from NYC in time to play this Monday, so my friend J.P. Hennessy will be there to keep the party going in my absence. :-)
I love doing private events. Get in touch!
Bring a little Castle magic to your next event! Get in touch!
I'M BAAAAACK!!!
…and then things get a little busy…
This is the first in a series of solo performances all this week at local libraries in Skagit County. What a perfect thing to bring your kids to, now that school is out!
Later that same day…
I open the show and then The Coats come on and do their thing, and most likely, I'll sit in and we'll have a blast! Anyone who has seen me in concert at their amazing Christmas show, knows what's likely to happen… :-)
Man, these librarians like to wake up EARLY!
…and then there's THIS day…
SATURDAY JUNE 28th - THREE SHOWS IN ONE DAY - In Tacoma. All of you who keep asking "when are you playing again in Tacoma?", well this oughta hold ya… <LOL>
The biggest 12th Man Party of the Summer! Featuring members of the SUPER BOWL CHAMPION SEAHAWKS… and me! Yeah Baby!

I'm not entirely sure when I'm performing yet, but it'll be some time between 11am and 1pm…
Every year, I look forward to coming back to the Taste of Tacoma! Please note: The Wine Garden area is 21 and over, and no dogs either… Woof!
Amazing food. Amazing view. Maybe a Seahawk or two? And I should be warmed up by then… ;-)
Call and make reservations ASAP!
Yes, I play private parties! Get in touch.
Get yer Irish up!
Wow! You made it all the way to the bottom of the newsletter! I love you for that! For complete listings of everywhere I'm playing between now and Christmas, please visit www.GeoffreyCastle.com, including a trip to Anchorage Alaska July 10, 11, 12, returns to the Sequim Lavender Festival and 7 Cedars Casino July 18, 19, 20…plus a little trip down to Santa Fe New Mexico in August!
Peace
Geoffrey Castle