Newsletter
Get the latest news and show info via email! Sign up for the free newsletter:
Calendar
«
February 2018
»
S
M
T
W
T
F
S
28
29
30
31
1
2
3
4
5
6
7
8
9
10
11
12
13
14
15
16
17
18
19
20
21
22
23
24
25
26
27
28
1
2
3
4
5
6
7
8
9
10

Scottsdale, Arizona

Want me to come to your school? It's easy! Just contact my friends at www.AcademicEntertainment.com!


Friends of St. Patrick Annual Dinner
Seattle, Washington

Want a little Castle magic at your next event? Get in touch.
Deep Well Sessions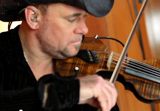 Watch "Streets of Inwood,"
from The Deep Well Sessions.
Educators
I have always been an advocate of community outreach performances—from college to kindergarten, it's always fun to go back to school! If you'd like to have me visit your school for assembly performances, and classroom workshops, get in touch with me or my friends at Academic Entertainment!
On Facebook?
Follow me on Facebook and check out exclusive pictures, comments from people who come to the shows, and more!
Feed Your Need
Use an RSS reader? The Geoffrey Castle RSS feed always has the latest list of upcoming shows!
May 21, 2014
Welcome to the BE A HERO edition of


The Geoffrey Castle Newsletter
If you're getting this for the first time, you're really not alone. We set a record for newsletter sign-ups through the Web site last week! Welcome, welcome all my new friends!


This is going to be the super speedy version of my usual newsletter. There are so many things going on and so many new things happening that it's making my head spin!


Since the last newsletter went out, two videos of mine have gone viral on Facebook thanks to my friends at 95.7 KJR-FM Seattle: the live version of "Istanbul" from my Triple Door concert in June of 2013, and the studio version of "The Lion Sleeps Tonight" were shared over 4,000 times and were seen by over 1.5 million people… and counting… whoa.


HEROES OF THE BLUE STILLY BENEFIT CONCERT
Tickets are selling fast for the "Heroes of the Blue Stilly" event this weekend, May 24th, at the Stanwood Performing Arts Center, and this event just keeps getting bigger and better! The helicopter rescue team is going to land their chopper outside the theater, there will be fire trucks, firefighters, and guest speakers include representatives from FEMA, the Red Cross, local fire chiefs, and more. Our Master of Ceremonies is none other than Jason Stewart — a nationally renowned comic and a resident of Concrete, Washington!


I want to get right to the schedule and all the details, so instead of a long explanations I'm just going to give you some links that I think you should really check out!


All of my shows are now updated on my Web site, and there is some pretty incredible stuff happening in June and July, so I hope you visit and check it out!


Here's the Schedule!
Friday, May 23
Kell's Irish Pub
Post Alley between Virginia & Stewart
Seattle, Washington 9–12
with J.P. Hennessy

J.P. is a new friend, a guitar player from Ireland who kind of looks like Elvis, and plays the guitar like it's on fire. Like if Stevie Ray Vaughn looked like Elvis, and came from Ireland … or something. This will be our first public gig together…



CALLING ALL HEROES
Saturday, May 24
For the Heroes of the Blue Stilly
Stanwood High School Performing Arts Center
7400 272nd Street NW
Stanwood WA (map it!)
5-7pm: meet and greet, potluck, tailgate party, and speakers
7-10pm:Concert
Tickets available now!

Featuring new addition Leann Crawford (amazing local Stanwood talent!), Chronilus (Reverb Nation #1 Northwest Celtic Band!) and little old me! Got tickets?



Sunday, May 25–Monday, May 26
Juan de Fuca Festival
Port Angeles, Washington

This will be my TWENTIETH YEAR playing this festival! Wow. Check schedule on their Web site for performance times and locations. Make a weekend of it. This festival is one of the best, and most surprisingly eclectic, in the whole nation!


…and then later on, that very same Monday evening…


Rally, rally, rally! You can do it!
When the going gets tough, the tough keep rocking! Darin Watkins is back on drums too… Fun!


Solo concert


Sláinte!


I LOVE THIS PLACE!!! Maybe the Mayor will dance on the tables again!


That's probably all I need to say, for those of you who have seen us together before. If you've seen us before, you'll figure out the rest, like where, what time, and all that, and you'll get there early to get a good seat. You always do. See you there!





Sláinte!


I've been invited to participate in this cool (and early) event, sort of a TED Talk type thing with local visionaries, business leaders, and more. Intrigued? Check it out!


What could possibly be going on, on a Monday?
Funny you should ask…


I've been invited to perform at a whole bunch of schools out on Long Island! This'll be fun! Want me to come to your school? It's easy! Just get in touch with my friends at www.AcademicEntertainment.com.


GROOVALAYA REUNION!
My old swing band from my New York days reunites for one night only at the beautiful Triad Theater! The last time we had a reunion, the place was packed out the door… Got friends in NY?

(Don't worry if the venue's Web site hasn't updated yet: the gig is on!)
I love doing private events. Get in touch!


Bring a little Castle magic to your next event! Get in touch!


My schedule unfortunately does not permit me to attend and teach at this year's Strings Without Boundaries, but if you're a string player and you want to absorb the brilliance of master string players like Darol Anger, Randy Sabien, and Julie Lyon Lieberman, then you should really check this out! It's an amazing opportunity. Even though I can't be there, I want YOU to be there. :-)

There's lots more going on that week, including a concert for a Seahawks Rally in Tacoma for 5,000 people, a performance in the Rose Garden at the Taste of Tacoma, and a private party in Issaquah… and that's all in just one day… Yep. I'm nuts. But you knew that already because you're a subscriber to The Geoffrey Castle Newsletter!


Thanks for reading all the way to the bottom. I love you for that!


Peace
Geoffrey Castle