Newsletter
Get the latest news and show info via email! Sign up for the free newsletter:
Calendar
«
February 2018
»
S
M
T
W
T
F
S
28
29
30
31
1
2
3
4
5
6
7
8
9
10
11
12
13
14
15
16
17
18
19
20
21
22
23
24
25
26
27
28
1
2
3
4
5
6
7
8
9
10
Tandem Wine Bar
15029 Woodinville-Redmond Road
Woodinville, WA 98072

Solo performance!


Scottsdale, Arizona

Want me to come to your school? It's easy! Just contact my friends at www.AcademicEntertainment.com!
Educators
I have always been an advocate of community outreach performances—from college to kindergarten, it's always fun to go back to school! If you'd like to have me visit your school for assembly performances, and classroom workshops, get in touch with me or my friends at Academic Entertainment!
Deep Well Sessions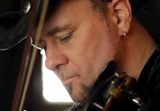 Watch "Istanbul,"
from The Deep Well Sessions.
Shannon Castle Art
Feed Your Need
Use an RSS reader? The Geoffrey Castle RSS feed always has the latest list of upcoming shows!
March 12, 2014
Welcome to the LAST CHANCE FOR TICKETS edition of
The Geoffrey Castle Newsletter
Usually, when I write a newsletter, I ease into things with news, and a little of this and a little of that, all intended to let you into my insane maelstrom of gigs 'gently'…
Well, there's no time for all that now!
You've got 72 hours to get a ticket, or you're out in the cold. Begging! But NOOOO you wouldn't listen, and now you're trying to find a wheelchair to see if you can fake your way into a handicap seat, but they're ALL GONE TOO because you waited too long, and now even your dog looks at you funny!
Happy St. Patrick's Day!
Here's the schedule for this weekend (with links to get tickets, so your dog doesn't look at you funny) Also, read down below for some fun stuff about Fractal Music Works, Mrs. Castle, and more!
Take a lunch break, and party with us at the Wilde Rover! Whether or not you decide to go back to work is ENTIRELY up to you…
Okay, so some of you, by now, through the haze of information overload that is your Internet existence, have thought to yourselves "just what is 'Fracatoa' or whatever this new project that Geoffrey is involved in now, all about?"
Well, it's Fractal Music Works and they have a Web site! www.Fractal-Music.com
And a new CD: The Other Side.
Fractal Music Works
Seattle's Fractal Music Works, born from the shared inspiration of A.J. Sorbello, Brian Fischer, and violinist Geoffrey Castle is more of a brainchild than a band. Drawing inspiration from groups like Thievery Corporation, Bassnectar, and Amon Tobin, and composers like Philip Glass and Patrick O'Hearn, the team of Castle, Fischer, and Sorbello let the music guide them to the best combination of talents needed to bring each musical vision to fruition.
"We all know so many amazing musical people," says Castle, "and it is such a gift to be able to create a setting for them to shine. If we took a real 'band photo' that included everyone we're working with it would look like some kind of musical family reunion."
On the verge of releasing their first full length CD, and their first single on London Tone Records, Fractal and family are ready for the world to hear what they've created.
"I'm really excited about our first single, 'Sword and Shield,'" says Castle. "It's crazy: a cinematic Celtic DubStep Irish Electronica love duet? Hey, just in time for St. Patrick's Day!"
"Yes," says Fischer, "it's the story of an Irish soldier and his wife, separated by seven years of war. It's full of longing and pain."
A lot of that longing and pain can be heard in the haunting voice of Emily Taylor, who Fischer discovered by chance in a parking lot, singing while she worked.
"I heard this voice, and I had to find out who it was," says Fischer, "and she was perfect for this song. Geoffrey thought we should do this thing as a duet, and suggested Boots Chammas for the male vocal, so we got his tracks done at London Bridge's sister studio down in Los Angeles."
It takes a lot of confidence to work this way, but with the combined backgrounds of Castle, Fischer, and Sorbello, confidence is never in short supply.
A.J. Sorbello began an international career as a producer and DJ in his teens and he's been in high demand ever since. His soundtracks and remixes have been featured in award winning documentaries, feature films, and television. His creativity, spiritual insight, and engineering prowess are vital to the Fractal sound.
When he's not discovering amazing singers in parking lots, Brian Fischer composes the basic musical building blocks from which most of the songs on Fractal Music Work's new CD The Other Side are constructed. He writes lyrics, plays percussion, and generally keeps everyone on task, which can be a bit like herding cats at times.
Geoffrey Castle likes to say that he's famous with everyone who knows him. A pioneer of the six-string electric violin, Castle brings a lifetime of world-ranging musical influences and skills, plus stage and studio experience to the project. A band leader and composer, with nine CDs out on his own Twisted Fiddle Music label, Castle is excited about the future.
"We've all been places, we've all done things, but it's not where you've been," says Castle. "It's where you're going."
London Tone Music and London Bridge Studios are now part of the Fractal family, and their confidence in the combination of Castle, Fischer, and Sorbello led to the creation of the song Sword and Shield, which would never have taken form without their trust and the mixing talents of legendary producer Jonathan Plum.
Fractal Music Works, from this beginning, is a fearless new Seattle sound that will definitely be going places: exotic places! "Sword and Shield," the debut single from Fractal Music Works, will be released on London Tone Music on St Patrick's Day: Monday March 17, 2014.
Wow! You read all the way to the bottom of this newsletter! What's wrong with you? You were supposed to be buying TICKETS, not reading!
Jeez.
I love you anyway.
Shannon Castle loves you too. Because you went to her new web site! www.ShannonCastleArt.com and because you brought enough money to buy a limited edition print of Catherine (featured on the cover of Fractal's new CD!) at the show. Which you managed to attend because you listened to your dog, and bought a ticket.
Happy St. Patrick's Day!
This newsletter was sponsored by J. Irish W.
GC