Newsletter
Get the latest news and show info via email! Sign up for the free newsletter:
Calendar
«
February 2018
»
S
M
T
W
T
F
S
28
29
30
31
1
2
3
4
5
6
7
8
9
10
11
12
13
14
15
16
17
18
19
20
21
22
23
24
25
26
27
28
1
2
3
4
5
6
7
8
9
10
Tandem Wine Bar
15029 Woodinville-Redmond Road
Woodinville, WA 98072

Solo performance!


Scottsdale, Arizona

Want me to come to your school? It's easy! Just contact my friends at www.AcademicEntertainment.com!
Links
Check out some artists I've played with, DJs who dig my tunes, hip venues, and things I think are cool.
Deep Well Sessions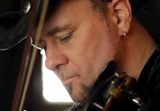 Watch "Istanbul,"
from The Deep Well Sessions.
Feed Your Need
Use an RSS reader? The Geoffrey Castle RSS feed always has the latest list of upcoming shows!
Educators
I have always been an advocate of community outreach performances—from college to kindergarten, it's always fun to go back to school! If you'd like to have me visit your school for assembly performances, and classroom workshops, get in touch with me or my friends at Academic Entertainment!
March 1, 2014
Welcome to the Wearing O' the Green edition of
The Geoffrey Castle Newsletter
There are a couple of months during the course of the year that are just plain more FUN than all the other ones. December, of course, and then there's MARCH! I think St. Patrick's Day should be extended to the whole month of March. This year, though, it seems that it has done a pretty good job of extending itself to a whole weekend!
There is so much news to relate. Amazing things are happening!
New Song!
"Sword and Shield", the new single with my new project Fractal Music Works is set to be released by London Tone Music on March 10! London Tone had the amazing idea of releasing 52 singles by 52 different artists, in 52 weeks. Our single comes out right before St. Patrick's Day! Irish Electronica! You've never heard this before, I guarantee.
Facebook Friends: Go to their page and click "Like"!
New CD!
I've been working with my Fractal friends A.J. Sorbello, and Brian Fischer for over a year on this set of 11 songs that will be available for the first time, anywhere, exclusively at my St. Patrick's Celebration at the Kirkland Performance Center!
Television!
I will be featured, along with my friends in Fractal, on the Seattle Channel's ArtZone with Nancy Guppy the week before St. Patrick's Day! I'm bringing Fractal, featuring Emily Taylor and Boots Chammas on vocals, onto the set to sing "Sword and Shield"!
Bagpipers!
It is always my privilege to be able to use my concerts to raise money for local firefighters. This season, I've got two different Pipe and Drum Firefighter Bands joining me for my events in Anacortes and Kirkland! If you were at the Kirkland Christmas shows, you met the kilted Eastside crew, but I've never done anything like this in Anacortes. This is epic. And by joining the party (i.e. buying tickets!) you're helping raise money for these brave men and women! :-)
Download Store
The new Fractal Project will be in the download store soon, but in the meantime if you're needing a little Castle Celtic Soul to get you through the month of March, all you have to do is visit the Download Store! There are CDs on there that you can't find anywhere else, too! Wander This World, New World, Captive, Yochido — The Way, and more! You can listen to the whole song before you buy too! Put together your own "Greatest Hits" compilation!
Pandora
Did you know that I have my own Pandora Channel? I'm on Spotify too… Just type in "Geoffrey Castle" and see what happens…
St. Patrick's Day — Monday, March 17
The lads and I will not be at the Wilde Rover that evening. Instead, we're doing an early lunchtime show at the Rover, and then that evening we will be in concert at "The Best Live Music Venue on the EastSide": BAKE'S PLACE!
I know this might be a little confusing to some, so I just wanted to put this info up top so you wouldn't miss it!
I swear that's just the tip of the iceberg, but it's time to get to the schedule. Make sure you get tickets for the St. Patrick's weekend shows before it's too late. Tickets are going fast, and these shows will sell out!
The Schedule
The best dress-up party in Seattle. Period.

A Venetian masked carnival ball featuring DJ Darek Mazzone, aerialists, a Chinese lion dance, dancing (the Blue Lotus Dance Company, burlesque from Lily Verlaine, Poledello's Noelle Wood, ballroom), stiltwalkers, juggling, and professional photos—a veritable circus! This is a party you do NOT want to miss! Every year the Ball SELLS OUT.



Facebook folks: Click here for the event page, and lots of information about this amazing party!

Got tickets?
Get in shape for St. Patrick's Day with The Celtic Night Band! Amante's is always fun, and there's a great dance floor too!
Yes, I do private events! Need a little Castle Magic at your corporate event? Get in touch!
The Celtic Night Crew rocks Anacortes! Wear your green (Seahawks gear is PERFECT!) and come party with us at Anacortes' newest nightclub: H2O!

What a night this will be! The show kicks off with a set by the Snohomish County Firefighter's Pipe and Drum band, then the Celtic Night Crew takes the stage,

for some rousing Irish drinking songs, Castle originals, and the occasional classic rock cover

, and then the late night kicks in with Fractal Music Works

, featuring Emily Taylor, AJ Sorbello, and Brian Fischer, and a DJ dance party to follow featuring A.J. Sorbello and Michael Duncan from MikeD Up Productions

!

Proceeds benefit first responders, so buy a ticket even if you can't make it, to support our local heroes!

Facebook Friends: Click "Going" on the Event Page! If you're really cool, you'll SHARE too!
This show will feature the amazing Celtic Night Band, with T.J. Morris on drums, renowned keyboardist Brooke Lizotte, Steve Boyce on bass, and Connor Dunworley — the tallest guitar player in the world — singing in that lovely tenor voice of his. And then we will have the special world debut of Fractal Music Works — featuring A.J. Sorbello, Brian Fischer, Emily Taylor, and a spoken word artist named Boots (who is flying in from Los Angeles especially for this show!)

Facebook Friends: click "Going" on the Event Page!
ST. PATRICK'S DAY LUNCHTIME PARTY
Take a lunch break, and party with us at the Wilde Rover!
Whether or not you decide to go back to work is ENTIRELY up to you…
The Celtic Night Crew rocks the "Best Live Music Venue on the Eastside". Come celebrate St. Patrick's Day without someone spilling green beer on your shoes… The Chef at Bake's Place is planning a special four-star Irish menu, and the bar features top shelf and local distillery selections that you won't find anywhere else.

Facebook Friends: Click "Going" on the event page. I know you'll share this one too!
The Hangover…one week later. <LOL>
All proceeds go to local foster kids to pay for music lessons, instrument rentals, dance lessons, etc. through the Treehouse Organization!.
Yes, I perform in schools and it's fun! Want me to come to your school? Get in touch with my friends at Academic Entertainment.
Yes, I play weddings. Anywhere. Want a little Castle Magic on your special day? Get in touch!
That's right, I play schools, and who knows maybe i could even come and play at your school! Get in touch with my very cool, and supremely organized friends at Academic Entertainment.
Yes, I perform in schools and it's fun! Want me to come to your school? Get in touch with my friends at Academic Entertainment.
The Celtic Night Band rocks the best showroom on the Olympic Peninsula! BIG dance floor!
Wow, you read all the way to the bottom of this newsletter! I love you for that!
Erin Go Bragh!
Peace
Geoffrey Castle