Newsletter
Get the latest news and show info via email! Sign up for the free newsletter:
Calendar
«
February 2018
»
S
M
T
W
T
F
S
28
29
30
31
1
2
3
4
5
6
7
8
9
10
11
12
13
14
15
16
17
18
19
20
21
22
23
24
25
26
27
28
1
2
3
4
5
6
7
8
9
10

Scottsdale, Arizona

Want me to come to your school? It's easy! Just contact my friends at www.AcademicEntertainment.com!


Friends of St. Patrick Annual Dinner
Seattle, Washington

Want a little Castle magic at your next event? Get in touch.
Links
Check out some artists I've played with, DJs who dig my tunes, hip venues, and things I think are cool.
Shannon Castle Art
On Facebook?
Follow me on Facebook and check out exclusive pictures, comments from people who come to the shows, and more!
Feed Your Need
Use an RSS reader? The Geoffrey Castle RSS feed always has the latest list of upcoming shows!
November 15, 2013
Welcome to the Celtic Celebration edition of
The Geoffrey Castle Newsletter
I am so excited about this year's Celtic Christmas Celebration theater shows all over the Puget Sound region that I can hardly contain myself. A big part of why I'm so psyched up is all the new elements in this year's show: Aerialist Elves from Emerald City Trapeze, our new friend rocking Bagpiper Don, the return of Santa, and the return of the amazing Cirque du Soleil vocalist Beth Quist, who is coming all the way up from Colorado to spend time with each and every one of you!
If you're getting this for the first time, you are not alone — there have been hundreds of new sign ups since the last newsletter went out in October, so if you're a newbie, welcome!
The News
First of all, I would like to thank my friend and most excellent Web guy Geoff Duncan for helping set up my all new, and totally groovy music download store! To celebrate this all new, and very easy to use service, I've added two CDs to the line up that haven't been available online ever before: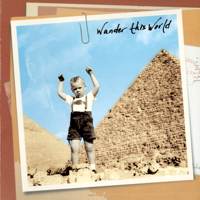 Wander This World
featuring Beth Quist, T.J. Morris, and Eric Jaeger from the Children of the Revolution—and a version of "Kashmir" that will blow your mind.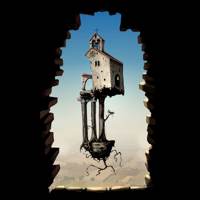 Captive
, the second studio album by the Guarneri Underground lineup featuring
John Schussler
. This one is worth it just for
Don Barnett's
album cover alone…
Of course, if you need Christmas music we've got Underhill's Angel right there!
The best part is you can listen to entire songs before you buy, instead of a little random snippet. You can download the entire CD or individual tracks — make your own "greatest hits" compilation!
Want a "real" CD? Want to send a CD to someone special on the other side of the country? We can do that too! Although not all albums available for download are in print, you can buy the CDs that are in print through GeoffreyCastle.com using PayPal or a credit card. Shipping is free anywhere in the United States and Canada! Music is the perfect gift for everyone on your list…even when it's a gift for you!
Celtic Christmas Theater Shows
My Celtic Christmas Celebration is fast becoming a new tradition across the Northwest! This year we bring the show to the following places:
Bring the family, and experience the joy, fun, and magic of Christmas with a show that's only a little bit corny. Just a little… C'mon… it's FUN!
Life Before Thanksgiving
Speaking of fun, have you all had an opportunity to experience Tim Noah's Thumbnail Theater in Snohomish? I'll be there on Nov. 23rd. This theater was featured in the "Geoffrey Castle Story" video! Get tickets today!
STRING STUDENTS: You can get a 50 percent discount on a ticket if you bring your violin, viola, or cello with you! We might play a song together on stage. Come and help me rock the house!
There are so many more things I would love to talk about, but right now, I think it'd be good to get to the schedule. See you at a show soon and help spread the word!
Here's the schedule…
ALL AGES-FRIENDLY VENUE!
T.J. Morris joins me for a Deep Well Sessions-inspired performance at the theater featured in my "Geoffrey Castle Story" video. This is a wonderful venue, intimate, with great sound, and a meet and greet in their lobby after the show!
Yes, I do events! Get in touch!
Featuring special guests Beth Quist (Cirque du Soleil, Bobby McFerrin), Bagpiper Don of Nae Regrets, Mac MacDonald as Santa, and the amazing Geoffrey Castle band featuring Darin Watkins, T.J. Morris, Eric Robert and Steve Boyce! Got friends in Ellensburg? Please share!
Yes, I do events! Get in touch!
Need some Castle magic at your next event? Get in touch!

ALL AGES FRIENDLY VENUE!

Featuring special guests Beth Quist (Cirque du Soleil, Bobby McFerrin), Bagpiper Don of Nae Regrets, Mac MacDonald as Santa, and the amazing Geoffrey Castle band featuring Darin Watkins, T.J. Morris, Jonathan Sindelman and Steve Boyce!

ALL AGES-FRIENDLY VENUE!
This will be my 6th Annual Celtic Christmas Celebration at the beautiful 400 seat Kirkland Performance Center. Special guests include the Eastside Firefighters Pipe and Drum Band, Beth Quist, aerialists from Emerald City Trapeze, Bagpiper Don, and the amazing Geoffrey Castle Band! This show always sells out, so get your tickets now!
4pm Matinee!
The full Celtic Christmas show in this 1,200 seat theater…it was magic last year, and I've got a feeling it will be magic again this time around too! Aerialist Elves, Santa Claus, Beth Quist, Bagpiper Don, the Castle All-Star Band and the fearless crew!
This is always a wonderful celebration of community spirit, and the hall is always packed: last year over 1500 were in attendance! Purchase V.I.P tickets for best seats! Can't afford a VIP ticket? Don't worry: this concert is free to the public thanks to the generosity of our sponsors! Oh, you CAN afford a VIP ticket? That's GREAT! Buy six. <LOL> You'll be helping to support local Anacortes charities, and Toys For Tots, USMC. And you'll be helping keep this a "free" concert for those who are less fortunate.
Celtic Christmas Celebration!

T'was two nights before Christmas, and all through the house, the libations were flowing…

See you at Bake's and make your reservations early. This show will sell out! We may add a second show if there's enough demand.
Wild Rover Christmas Party!
Who will be there? What will happen? You'll only know if you make the show!
Hey look! You made it all the way to the bottom of the newsletter. I love you for that!!
Newsletters are fun, but if you really want to find out what's happening, come and click "Follow" on Facebook! I'm kind of maxed on friends… My official page is almost as much fun and you can find that here.
See you soon!
Peace on Earth
Geoffrey Castle