Newsletter
Get the latest news and show info via email! Sign up for the free newsletter:
Calendar
«
February 2018
»
S
M
T
W
T
F
S
28
29
30
31
1
2
3
4
5
6
7
8
9
10
11
12
13
14
15
16
17
18
19
20
21
22
23
24
25
26
27
28
1
2
3
4
5
6
7
8
9
10
Tandem Wine Bar
15029 Woodinville-Redmond Road
Woodinville, WA 98072

Solo performance!


Scottsdale, Arizona

Want me to come to your school? It's easy! Just contact my friends at www.AcademicEntertainment.com!
Deep Well Sessions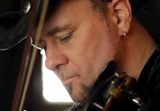 Watch "Istanbul,"
from The Deep Well Sessions.
Shannon Castle Art
On Facebook?
Follow me on Facebook and check out exclusive pictures, comments from people who come to the shows, and more!
Links
Check out some artists I've played with, DJs who dig my tunes, hip venues, and things I think are cool.
October 22, 2013
Welcome to the Bake's Place Edition of
The Geoffrey Castle Newsletter
Welcome to a last-minute on-the-road edition of The Geoffrey Castle Newsletter! I'm on the road in Virginia, Washington D.C., and Pennsylvania this week, but I'll be back in time for the Celtic Night Invasion of Bake's Place Bellevue this Friday Night!
Bake's won "Best Live Music Venue on the East Side" from 425 Magazine, and won "Best First Date" as well…that sounds like a winning combo to me! Make reservations now for this Friday! You don't want to miss this!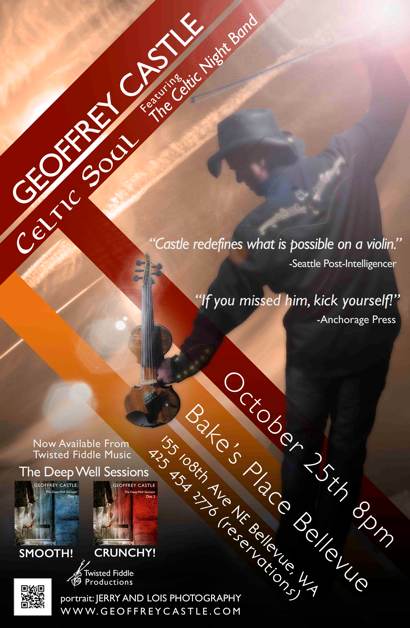 And a few other shows coming up…
I love it when it works out for me to lend my talents for a worthy cause!
Lucy Wu and I are doing a gig in LA. That's all I know. More to come as details emerge.
THANK YOU!
Geoffrey Castle