Newsletter
Get the latest news and show info via email! Sign up for the free newsletter:
Calendar
«
February 2018
»
S
M
T
W
T
F
S
28
29
30
31
1
2
3
4
5
6
7
8
9
10
11
12
13
14
15
16
17
18
19
20
21
22
23
24
25
26
27
28
1
2
3
4
5
6
7
8
9
10

Scottsdale, Arizona

Want me to come to your school? It's easy! Just contact my friends at www.AcademicEntertainment.com!


Friends of St. Patrick Annual Dinner
Seattle, Washington

Want a little Castle magic at your next event? Get in touch.
Shannon Castle Art
On Facebook?
Follow me on Facebook and check out exclusive pictures, comments from people who come to the shows, and more!
Feed Your Need
Use an RSS reader? The Geoffrey Castle RSS feed always has the latest list of upcoming shows!
Deep Well Sessions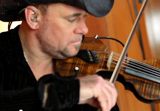 Watch "Streets of Inwood,"
from The Deep Well Sessions.
September 16, 2013
Welcome to the Yeehaa! Egg Rolls and Opry edition of
The Geoffrey Castle Newsletter
Can it really be mid-September already? Incredible. But time flies when you're having fun, right? And it's been a lot of fun. The trip to Vienna was lovely, and you've got to love a town that has a gold plated statue of a fiddle player in it: Johann Strauss. Very cool… then I came back home and drove out to Westport for their Blues Meets the Beach festival. Westport, I can tell you, is a long long way from Vienna, but the surfing is way better. <LOL>
If you're getting this for the first time you're really not alone. It took me about an hour to type in all the email addresses of everyone who signed up since the last newsletter went out! Some of you, I have to say, have pretty creative handwriting…
There is lots of news to report and some amazing things coming up including a trip to Nashville where I will play the Grand Old Opry (yeeeHaaa!) and a trip where I fly to Beijing to play music with Lucy Wu at some exclusive event for the Chinese government (egg rolls!).
I will try to remember to take pictures. I'm terrible about things like that.
Part of what's been making time fly this month has been mixing and recording with my friends A.J. Sorbello and Brian Fisher of Fractal Music Works. Fractal is an exciting new project that should be ready to drop before Christmas! It's like nothing you've ever heard me do before. It's got elements of electronica, trance, EDM, dubstep…it's trippy!
Speaking of Christmas, a whole stack of boxes arrived today full of copies of Underhill's Angel: A treasury of songs for the season. Such a great recording… If you're wondering what to give people in your business, or your office, or your family for the holidays, remember, music makes the perfect gift! You can always order individual CDs through my Web site's store, but if you want to do bulk orders (say for goody bags at an event, or something like that) just get in touch: I give discounts on big orders!
I'm also hard at work on the video of the concert I did back in June at the Triple Door Theater — the footage looks amazing and it sounds great too. The aerialists, the belly dancers, Josephine Howell, Darin rocking on drums…it was an incredible night. I'll be putting video clips up on my YouTube channel as soon as they're ready.
For those of you who don't want to wait for the video and don't live in Beijing or Nashville, don't worry, there will be lots of opportunities to catch me live all over the Puget Sound region in the next month too!
Here's the schedule:
The folks at Unity of Bellevue invited me to be the featured entertainment for their Fall Fund Drive, and they're pulling out all the stops! They're doubling the size of the stage, bringing in extra lights, and even a smoke machine! I'm bringing the band, and Unity star vocalist Makenna Wagner will open the show. We're going to rock the joint! Buy a VIP ticket and get some nice gifts and a meet and greet with the band before the show! And there'll be a dance floor too. Help support one of my favorite churches, and buy a ticket or six today!
Yes. I love weddings! This one is for two friends who are musicians and trapeze artists. I have a feeling that this one will be just a little different… Get in touch!
To see what the story is on this East meets West show with Lucy Wu, there is a great demo video on the Web site. Check it out! The concert apparently is a private event for the Chinese Government…
Yep. My first gig in Nashville, ever, and I'm at the Grand Ole Opry. Can I get a Yeee-Ha?!!! Thank you Jet Reports!
Yes, I do events! Get in touch!
Reunion Concert
Featuring Eric Robert & Darin Watkins
The Stanwood Saloon is where I first met, and played with, Darin Watkins. He passed the audition… <LOL> This is a rowdy, fun place. Get on your motorcycle and roll up to Stanwood! Edgars Klepers, our singing sound man, will be in the house too.
Another fun one, with the full band, DJ, lights, the works! But probably no trapeze…
That's right, I play schools, and who knows maybe i could even come and play at your school! Get in touch with my very cool, and supremely organized friends at Academic Entertainment.
For my Fall concert at Bake's I'm changing things up and inviting my friend Lucy Wu to be a special featured guest at this concert. Make reservations early. This room sells out in the blink of an eye. We might add a second special "late show" if the room sells out in advance.
Wow! You read all the way to the bottom of the newsletter! I love you for that!
Peace
Geoffrey Castle