Newsletter
Get the latest news and show info via email! Sign up for the free newsletter:
Calendar
«
February 2018
»
S
M
T
W
T
F
S
28
29
30
31
1
2
3
4
5
6
7
8
9
10
11
12
13
14
15
16
17
18
19
20
21
22
23
24
25
26
27
28
1
2
3
4
5
6
7
8
9
10
Tandem Wine Bar
15029 Woodinville-Redmond Road
Woodinville, WA 98072

Solo performance!


Scottsdale, Arizona

Want me to come to your school? It's easy! Just contact my friends at www.AcademicEntertainment.com!
Deep Well Sessions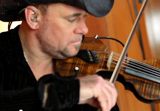 Watch "Streets of Inwood,"
from The Deep Well Sessions.
Feed Your Need
Use an RSS reader? The Geoffrey Castle RSS feed always has the latest list of upcoming shows!
Educators
I have always been an advocate of community outreach performances—from college to kindergarten, it's always fun to go back to school! If you'd like to have me visit your school for assembly performances, and classroom workshops, get in touch with me or my friends at Academic Entertainment!
On Facebook?
Follow me on Facebook and check out exclusive pictures, comments from people who come to the shows, and more!
August 21, 2013
Welcome to the Globetrotter Update edition of
The Geoffrey Castle Newsletter
Hi! I was looking at my schedule coming up this weekend, where I'm everywhere from Anacortes to Bellevue to Portland to Fremont and I was thinking that it might be a good idea to send out another little update, just in case. And then, while I was writing this, I got a gig in China, which is right after my gig in Vienna, and right before my gig in Nashville…
Never a dull moment around here…
Here's what's happening in the next few weeks starting with THIS crazy week… More on China later as the details come in…
The Schedule:
BLUEGRASS ON THE GREEN LAUNCH PARTY

Featuring some great bands like Windy Hill, North Country Bluegrass, and a special performance by yours truly… This should be fun! I'll be wearing my "fiddle hat"!
This will be a duo performance, and I might have a special guest or two showing up as well. I'm looking forward to my first theater show since I did the Triple Door back in June. Got tickets? This place is always packed, and the food is phenomenal. Small batch local distilleries are featured behind the bar too. Bake's does everything right. See you Friday!
This is my only concert in Anacortes this Summer. The Heart of Anacortes is a beautiful outdoor concert setting. Don't miss!
I have always had an amazing time playing this concert. This will be my only concert in the Portland area this summer! I'm bringing the band, and we will ROCK Millennium Park!

Celtic Night is the best party in the known Universe on a Monday Night. Waaaaaa-hoooooo! It's our Back To School party! ALL AGES until 9:30pm! Get the kids out of the house, and bring them to a REAL party! The Rover is very kid friendly.

The first time we did this, over 100 people were in attendance, and we had an absolute blast! Come and see (and purchase) select art works by Shannon Castle, with a no host bar, entertainment (I hear a certain violinist might show up…) and more! This is a one-night-only gallery event. Don't miss it!
Have fiddle, will travel. This is for the same folks who flew me to Rome, Italy last year. There is nothing more truly complimentary than being hired multiple times by the same folks.
I'm kicking off the Westport Blues Festival on Saturday! Come spend the weekend at the beach!
I'll go on with my friends Steve Boyce, Jonathan Sindelman, and Jason Edwards around 2pm… In previous years, they've had little jazz trios and things of that nature at this event. I think we're going to blow some people's minds down on the waterfront on this one.
Yes, I do weddings! Maybe even yours! Get in touch! This one is for the sister in law of a genuine legendary rock star…
…then later that same day…
EFESTĒ Club members $10 entry to the VIP tent

$20 non-refundable entry for general public

Be among the first to experience the newest wines in the EFESTĒ lineup! Entry to the VIP Launch Party includes tastes of the Nana and Upright releases, current releases, plus library selections! Delectable food pairings and gourmet wood fired pizza will be served.
Yes. I love weddings! This one is for two friends who are musicians and trapeze artists. I have a feeling that this one will be just a little different… Get in touch!
To see what the story is on this East meets West show with Lucy Wu, there is a great demo video on the Web site. Check it out! The concert apparently is a private event, but I don't really know what's going on yet.
Yep. My first gig in Nashville, ever, and I'm at the Grand Ole Opry. Can I get a Yeee-Ha?!!!
Fall is off to a roaring start, but it all begins with this crazy August weekend that is coming up fast. I hope I get a chance to see you at a show soon! There's lots more news, like getting fan mail from all over the U.S. from getting played on Pandora (go to Pandora. I have my own channel…), and much much more. I will try to put more of the news in the next newsletter, coming up soon, and posted, most likely, from Vienna!
What a great summer it has been…
Love to all
Geoffrey Castle