Newsletter
Get the latest news and show info via email! Sign up for the free newsletter:
Calendar
«
February 2018
»
S
M
T
W
T
F
S
28
29
30
31
1
2
3
4
5
6
7
8
9
10
11
12
13
14
15
16
17
18
19
20
21
22
23
24
25
26
27
28
1
2
3
4
5
6
7
8
9
10

Scottsdale, Arizona

Want me to come to your school? It's easy! Just contact my friends at www.AcademicEntertainment.com!


Friends of St. Patrick Annual Dinner
Seattle, Washington

Want a little Castle magic at your next event? Get in touch.
On Facebook?
Follow me on Facebook and check out exclusive pictures, comments from people who come to the shows, and more!
Links
Check out some artists I've played with, DJs who dig my tunes, hip venues, and things I think are cool.
Educators
I have always been an advocate of community outreach performances—from college to kindergarten, it's always fun to go back to school! If you'd like to have me visit your school for assembly performances, and classroom workshops, get in touch with me or my friends at Academic Entertainment!
Deep Well Sessions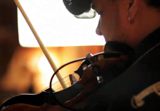 Watch "Minor Swing,"
from The Deep Well Sessions.
August 8, 2013
Welcome to the Dizzy from the Heat August Update edition of
The Geoffrey Castle Newsletter
One thing I love about sending out a newsletter, is that it gives people an opportunity to remind me how disorganized and confused I truly am, thereby making me a humbler and more compassionate person…
Right. So yes, really, I screwed up. And there's new gigs since the last newsletter went out too, so please read everything extra carefully down below, and I hope I'll be seeing you soon in the places I will be at the times that I will be there. Really. I swear.
If you're getting this for the first time, please be advised: this is normal. <LOL>
If you're in Anchorage Alaska, please tune in to the Bob and Mark Show on KWHL 106.5 on Friday morning, August 9th: I'll be rocking out live on the air, and if you call in you might win some tickets to the shows at Blues Central! Listen to their live stream from wherever you're at by visiting www.kwhl.com!
Here's the updated schedule:
Thursday, August 8–Sunday, August 11
Attention Anchorage!
Blues Central
825 W Northern Lights Blvd
Anchorage, Alaska 99503
(907) 272-1341

Spread the word! For the first time in over a year, I'm back in Alaska! Put down that fishing pole, and come downtown for some good times. I perform solo at 9pm or thereabouts, and when my concert is over, Ira Sellers and band take the stage. I'm looking forward to jamming with the band, and seeing all my Alaska friends again. It's been too LONG!
But wait, there's more!
Due to overwhelming demand, we have added a FOURTH show: a special All-Ages concert that starts at 4pm. This is for all of you who said "I wish I could bring my kids to see you do what you do." Call and make reservations as soon as you can, because this one always sells out!
Celtic Night is the best party in the known Universe on a Monday Night. Waaa-Hooo!
This is a beautiful place for a concert, with food, wine (of course) and music! Come and find out why Woodinville is becoming the new Napa Valley. :-)
The three musketeers ride again! Darin Watkins on drums and Eric Robert on keys will join me, and possibly a very special guest, for a rocking night of music and dancing in the best live music joint in Issaquah. Darin and Eric have been touring with "The Voice" contestant Vicki Martinez, but they called and said they had the weekend off… Are you ready to ROCK, Issaquah?
Yes, I do weddings! Ceremonies are a specialty, but I can make everything happen including multiple entertainers, bands, sound, lights, a DJ… whatever your vision is, let me help you make it a reality! Get in touch!
Celtic Night! Oh, and did I mention that it's ALL AGES until 9:30pm? Get the kids out of the house, and bring them to a REAL party! The Rover is very kid friendly.
BLUEGRASS ON THE GREEN LAUNCH PARTY
Featuring some great bands like Windy Hill, North Country Bluegrass, and a special performance by yours truly… This should be fun! I'll be wearing my "fiddle hat"!
I'm bringing the band back to Bake's! This is always a very very special night.
This is my only concert in Anacortes this Summer. The Heart of Anacortes is a beautiful outdoor concert setting. Don't miss!
I have always had an amazing time playing this concert. This will be my only concert in the Portland area this summer! I'm bringing the band, and we will ROCK Millennium Park!
Celtic Night is the best party in the known Universe on a Monday Night. Waaaaaa-hoooooo! It's our Back To School party! ALL AGES until 9:30pm! Get the kids out of the house, and bring them to a REAL party! The Rover is very kid friendly.
The first time we did this, over 100 people were in attendance, and we had an absolute blast! Come and see (and purchase) select art works by Shannon Castle, with a no host bar, entertainment (I hear a certain violinist might show up…) and more! This is a one-night-only gallery event. Don't miss it!
Have fiddle, will travel.
I'm kicking off the Westport Blues Festival on Saturday! Come spend the weekend at the beach!
I'll go on with my friends Steve Boyce, Jonathan Sindelman, and Jason Edwards around 2pm…
So, since you've read every breathless word extra super carefully all the way down to here, I just want to let you know that I LOVE you for that! Thanks for having patience with me, and see you soon!
Your humble fiddling servant
Geoffrey Castle