Newsletter
Get the latest news and show info via email! Sign up for the free newsletter:
Calendar
«
February 2018
»
S
M
T
W
T
F
S
28
29
30
31
1
2
3
4
5
6
7
8
9
10
11
12
13
14
15
16
17
18
19
20
21
22
23
24
25
26
27
28
1
2
3
4
5
6
7
8
9
10
Tandem Wine Bar
15029 Woodinville-Redmond Road
Woodinville, WA 98072

Solo performance!


Scottsdale, Arizona

Want me to come to your school? It's easy! Just contact my friends at www.AcademicEntertainment.com!
On Facebook?
Follow me on Facebook and check out exclusive pictures, comments from people who come to the shows, and more!
Feed Your Need
Use an RSS reader? The Geoffrey Castle RSS feed always has the latest list of upcoming shows!
Deep Well Sessions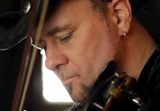 Watch "Istanbul,"
from The Deep Well Sessions.
Educators
I have always been an advocate of community outreach performances—from college to kindergarten, it's always fun to go back to school! If you'd like to have me visit your school for assembly performances, and classroom workshops, get in touch with me or my friends at Academic Entertainment!
July 25, 2013
Welcome to the Blazing July and August Edition of
The Geoffrey Castle Newsletter
As I sit here, on a beautiful summer night in Seattle, I realize that I have so much to be thankful for: this green, beautiful land, my good friends, my fingers and toes, my lovely wife, and all the folks who have signed up for this email list since the last one went out. We just SMASHED the previous record for sign-ups! So if you are getting this newsletter for the first time, you are in mighty fine company.
First off, I owe everyone a little bit of an apology. My life has been so nuts of late that it's been many weeks since the last newsletter. I'm sorry!! But wow has it been fun! Lots of new friends and lots of travel to exotic places like Catalina Island California for the 4th of July, a gallery opening (Presenting the Red Queen) for Shannon in Queen Anne, and a weekend with family at the Oregon Country Fair. (There will be lots of pictures soon on my Facebook page. Very good reason to "like" me over at Facebook!).
Someone asked me the other day if I had a "business plan." I gave it some thought, and realized that my business plan was really very simple, and could be summed up in a single lovely sentence: I go where I'm invited, and when I get there, I give it everything I've got!
It would be awesome to receive an invitation from each and every one of you! Here's how:
Here's an example of an invitation that happened recently:
ALASKA!
After being gone for over a year, I am proud and happy to announce that I have been invited to return to Anchorage Alaska for a full weekend of concerts, including an All-Ages Sunday show, at
Blues Central
! I created a song, "Alyeska," just for my fans and friends up North and included it on my
Deep Well Sessions double CD
: I can't wait to come up and do the DEBUT performance of "Alyeska" in the place where it was written. It's never too early to make a reservation, or to tell all your friends that I'm coming to
Blues Central
!
The rest of the month of July and the month of August is filled, to the brim, with good times, great shows, travel, and music. Nothing beats summer in the Northwest!
See you soon and stay in touch!
Here's what's happening the rest of the summer!
This day is a little nuts, even by my standards…
Three shows in one day. Love it!
…But wait, there's MORE!
Thank you for reading all the way to the bottom of this newsletter! I love you for that!
See you soon!
Peace
Geoffrey Castle