Newsletter
Get the latest news and show info via email! Sign up for the free newsletter:
Calendar
«
February 2018
»
S
M
T
W
T
F
S
28
29
30
31
1
2
3
4
5
6
7
8
9
10
11
12
13
14
15
16
17
18
19
20
21
22
23
24
25
26
27
28
1
2
3
4
5
6
7
8
9
10

Scottsdale, Arizona

Want me to come to your school? It's easy! Just contact my friends at www.AcademicEntertainment.com!


Friends of St. Patrick Annual Dinner
Seattle, Washington

Want a little Castle magic at your next event? Get in touch.
Shannon Castle Art
Links
Check out some artists I've played with, DJs who dig my tunes, hip venues, and things I think are cool.
Deep Well Sessions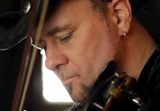 Watch "Istanbul,"
from The Deep Well Sessions.
On Facebook?
Follow me on Facebook and check out exclusive pictures, comments from people who come to the shows, and more!
April 7, 2013
Welcome to the April is the Coolest Month Edition of
The Geoffrey Castle Newsletter
It's a really bad pun. I know. But I couldn't resist!
We survived St. Patrick's Day, spring is in the air, flowers multiplying everywhere, and in keeping with this feeling of renewal it gives me great pleasure to announce a whole bouquet of newness: New band! New Songs! New Theater Shows! New New New!
Meet the New Band
Firstly, I want to lavish praise on my friends Eric Robert and Darin Watkins, and Dan Connolly. We all made some amazing music together for many years, and will almost certainly do so again, but paths have a way of diverging in the lives of the musical, so they are each of them off exploring other opportunities. Rock on guys! When one door closes, however, another door can open. It gives me great pleasure to announce the new line-up of the Celtic Night Band:
Jonathan Sindelman: Keys

Jonathan is a northwest-based musician and composer, and is well known for his contributions throughout progressive rock circles as an accomplished keyboardist/programmer, as well as having been a founding member of the internationally acclaimed Yes tribute band Parallels.
Steve Boyce: Bass
Steve has played with Alan White, Chuck Berry, BB King and Spencer Davis. As an audio engineer he has worked with such diverse acts as James Brown, Herbie Hancock, Bruce Hornsby, 50 Cent, The Neville Brothers and many more. Steve has had the opportunity to work on projects ranging from rock to jazz, symphonies to hip hop, bluegrass to children's music, and everything in between. He feels blessed to have had the opportunity to work with many of the top artists of the last thirty years and to have seen a good portion of the world while doing it.
Jason Edwards: Drums
When the current drummer for Heart needs a sub, he calls Jason. Jason has played in so many of the best local Seattle musical projects that it's almost dizzying. I first heard him play in his high school band, Sub-Motive. He was great then, and he just keeps getting better. His "clap along" interactive drum solo was one of the highlights of this year's St. Patrick's Celebration at the Kirkland Performance Center.
Connor Dunworley: Singer/Guitarist
Just 23 years of age, I first heard Connor singing at a party at my friend's house. He was singing in Gaelic. His mother is the extremely accomplished and very popular singer and songwriter Kellee Bradley. It must be in the genes. He seems to have a photographic memory for lyrics, and I foresee great things for him.
New Songs!
The best part about putting a new band together is the opportunity it presents for changing up the show. Expect LOTS of new material on Mondays!
Download Me
Did you know that you can download my music to your computer RIGHT NOW? No waiting? Visit the Download Store today!
Educators
Some of the shows on the schedule this month are in schools. Want to bring me to YOUR school? It's as EZ as 1-2-3. Get in touch with my friends at Academic Entertainment and book my assembly program today! I also do workshops with orchestra/music students, and I'm fine with any age group. Even junior high school students… <LOL>
Facebook
Yes. I'm on Facebook. Along with umpteen billion other people. If you're one of those umpteen billion other people, it would sure be sweet if you came by my page clicked "LIKE". I promise not to bombard you with cute pictures of kittens or promises of amazing deals on airlines. I will, however, let you know what's happening in my world, with daily updates, and you can post pictures from shows and send me messages to your heart's content. You can hit reply to this newsletter too, and I'll get it, and respond (really!) but to be truthful, Facebook's just a lot more fun… grumpy cats and all.
Leaving' on a Jet Plane?
For the last 10 years, I've been dreaming of the day when the folks at SeaTac Airport would bring music to the terminal all year round instead of just in the week before Christmas. They finally did it. I was featured in the story about the new airport music program on Evening Magazine (KING-5 TV) last week—and as soon as I find the clips I'll post them on my Web site and Facebook pages. The host of Evening Magazine introduced me on TV as "The amazing Geoffrey Castle" Pinch me, I must be dreaming…. Taking a plane? Keep your ears peeled… if you're traveling, who knows, we just might run into each other!
And speaking of traveling…
I will be flying to far flung destinations this month, with performances in Arizona and North Carolina. Some of these shows are house concerts, which is my favorite new way to fill open time while I'm running around the country. I love house concerts. It's always a much nicer way to meet people and make new friends in far away places than to play in some bar…
If you've got friends in Phoenix, Greensboro, Raleigh, or Charlotte, let them know that there's a party going on nearby!
And please let this give YOU the idea that you yourself could host a Geoffrey Castle Living Room Concert… it's pretty easy, and fun too! Summer time is coming! Get in touch!
Big Shows
I've got some great big shows coming up soon, including Bake's Place Bellevue, the Lincoln Theater in Mt. Vernon, The Thumbnail Theater in Snohomish, TWO nights at the theater in Friday Harbor on San Juan Island, a show at the Concrete Theater and a return to the Triple Door Theater in Seattle!
Read down below or check my online calendar for details!
Here's the schedule!
The best party in the known universe continues with my new friends Connor Dunworley, Steve Boyce, Jason Edwards, and Jonathan Sindelman! New faces, new tunes, same great times!
This is my first time in this sweet little pub in Snohomish.
Come thirsty, my friends!
The best party in the known universe continues with my new friends Connor Dunworley, Steve Boyce, Jason Edwards, and Jonathan Sindelman! New faces, new tunes, same great times!
Are you an educator? Parent? Precocious student? Bring me to your school! Get in touch with my friends at www.AcademicEntertainment.com and they will make it all happen, no matter WHERE you're from…
Got friends in Greensboro, Raleigh, or thereabouts? Please let them know! This will be my only public performance in the area! It's a cool scene at the Doodad Farm too!

You can find the Doodad Farm on Facebook!
The party is at Dave's house. Really.
The best party in the known universe continues with my new friends Connor Dunworley, Steve Boyce, Jason Edwards, and Jonathan Sindelman! New faces, new tunes, same great times!
These folks are having their backyard photographed by Sunset Magazine. This is going to be a great party!
This is a $500 a plate fundraiser event. It's sold out. Sorry. Are you having a fundraiser, charity auction, or other event? Want to add a little Castle Magic? Do what these folks did: get in touch!
(Yes, I do weddings! Get in touch!)
The best party in the known universe continues with my new friends Connor Dunworley, Steve Boyce, Jason Edwards, and Jonathan Sindelman! New faces, new tunes, same great times!
I will be performing for the launch of Bake's brand new brunch! You know it's going to be good!
This is the sweet little theater, in an old church in downtown Snohomish, that is featured in my "Geoffrey Castle Story" video on my Web site. It was a marvelous time last time I was there. I'm really looking forward to performing here again. Were you there last time? You might see yourself in the video!
This is going to be something special. Turn on Red is a tribute to the genius bass player Jaco Pastorius and bands like Weather Report and Return to Forever. Joining them will be a very special guest, Grammy Award winning guitarist Frank Gambale! I'm bringing the new band and this show will ROCK. Get your tickets as soon as you can!
The Geoffrey Castle Band, featuring Steve Boyce, and Jonathan Sindelman on the grand piano returns to Bake's. I'm lining up the special vocal guest right now. Last time, on Valentine's Day, we had Josephine Howell who just melted the place with her soulful R&B vocals. Would you mind if we did that again?
What a great excuse to spend a weekend in the San Juan's! I will be doing a day of workshops and assembly performances in the local Friday Harbor schools, and then capping heading to the theatre for a two day solo show: my first in the San Juans!

Proceeds benefit San Juan Schools Art and Music programs!
I love this little theater! I'm going to try out the show I'm doing at The Triple Door in this lovely intimate space. There may be video cameras rolling at this one too…
Four camera video shoot, a belly dance troupe as special guests… this is going to be an amazing night! This concert will be recorded in its entirety for a possible DVD/CD release. It's Deep Well Sessions LIVE! Watch out for new songs, new stories, and more!
Wow!! You read all the way to the bottom of this newsletter. I LOVE you for that!
I have all sorts of interesting ideas for new projects and new CDs and because you're one of the folks who reads all the way to the bottom, I just want to let you (and only you!) know that I'm working on a new Christmas CD, which will feature Rock and Roll Hall of Famer Steve Fossen and the awesome singing voice of Somar Macek. There. Now you know a secret no one else knows because YOU read all the way to the bottom!
See you soon!
Peace
Geoffrey Castle