Newsletter
Get the latest news and show info via email! Sign up for the free newsletter:
Calendar
«
February 2018
»
S
M
T
W
T
F
S
28
29
30
31
1
2
3
4
5
6
7
8
9
10
11
12
13
14
15
16
17
18
19
20
21
22
23
24
25
26
27
28
1
2
3
4
5
6
7
8
9
10
Tandem Wine Bar
15029 Woodinville-Redmond Road
Woodinville, WA 98072

Solo performance!


Scottsdale, Arizona

Want me to come to your school? It's easy! Just contact my friends at www.AcademicEntertainment.com!
Educators
I have always been an advocate of community outreach performances—from college to kindergarten, it's always fun to go back to school! If you'd like to have me visit your school for assembly performances, and classroom workshops, get in touch with me or my friends at Academic Entertainment!
Shannon Castle Art
Deep Well Sessions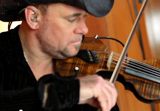 Watch "Streets of Inwood,"
from The Deep Well Sessions.
Feed Your Need
Use an RSS reader? The Geoffrey Castle RSS feed always has the latest list of upcoming shows!
March 12, 2013
Welcome to the Smiling Irish Eyes update of
The Geoffrey Castle Newsletter
St. Patrick's week is upon us! I just wanted to send out a quick update to all of you with some fun news, and even an opportunity to be on TV with me! Really!
Tickets are selling fast for my concert in Concrete, Washington, this Thursday and for my Eighth Annual St. Patrick's Celebration at the Kirkland Performance Center this Saturday, but they're going to be selling really fast after my appearance on KING 5' New Day Northwest this Thursday at 11am!
Want to be in the studio audience? You can! Just click this link for information on getting tickets to be in the New Day Northwest live studio audience!
Get Tickets to Shows Here
We've also been getting a lot of press including a front page story in the Kirkland Reporter, and articles in the Bellevue Scene, Bothell Reporter & Kenmore Reporter, The Stranger, a whole slew of blogs including Eastside Spin, Northwest Primetime, and more. Waa-hoo! Big thanks to Karen Lawrence for making all this press happen. You rock!
If any of you want to follow me all weekend long, you'd better have plenty of gas in your car…here's where I will be, starting Thursday:
We first played this wonderful little theater back in December and it was so charming that we decided to come back. They were the only place we played all December long where the Christmas tree was REAL! Props!! We're going to kick out the Irish jams, in honor of St. Patrick, with the band and my new friend Connor Dunworley, who is a veritable fountain of Irish Lore and song, and all at the tender age of 23…


Young Connor and I will be serenading the brave runners of the Kirkland Shamrock Run. Sign up, run, drink beer, and sing along!
Has it really been EIGHT YEARS?

We will be live-streaming this performance, which starts at 8pm PDT. Wherever you are in the world, you can tune in! You can purchase online tickets for $5 anytime, and the webcast will be viewable on computers, iPhones, and iPads. The show will not be recorded, but you can watch it live in HD!

This year, I'm proud to announce that there will be feature performances by current students at the Comerford School of Irish Dance: these kids are present and future champions, they're carrying the flag for the future of Irish Heritage and Culture, and I think it's wonderful to be able to give the audience an opportunity to experience these talented young people.

Dan Connolly will be there with his guitar and his wonderful voice, and there's the amazing new band featuring Jason Edwards on drums, Steve Boyce on bass, and Jonathan Sindelman on keys…wait until you hear THIS!

Hey! Did you know that the Kirkland Performance Center has a FULL BAR and you can bring your drinks to your seats? Yeah!

And if you're watching the live streaming broadcast, I guess you can bring your drinks to your seats THERE too… <LOL>
Thirty-five thousand people wake up early early on a St. Patrick's Sunday Morning, put on green face paint, and all kinds of wacky costumes, run 10k, and drink beer. All before 10am. This is our third year doing this, and I STILL don't believe it!

Don't feel like running but still want to hear the music? Come on down! All the runners will be herded into the beer garden across the greensward from the stage, with plenty of room right in front of the stage for YOU. I'm bringing lots of green beads...
There is a distinct possibility that someone vaguely resembling yours truly might join Dan Connolly and a band of amazing musicians, who just might appear, in person, at a certain bar in Kirkland. Hi-jinks may ensue. Expect a line around the block, five bars, a party tent on the deck, and complete mayhem.

During our alleged set, we will also allegedly be backing up an alleged performance by alleged members of the Comerford School of Irish Dance, allegedly.
On your mark, get set, Erin Go Bragh! Happy St. Patrick's Week, and see you soon!
Geoffrey Castle