Newsletter
Get the latest news and show info via email! Sign up for the free newsletter:
Calendar
«
February 2018
»
S
M
T
W
T
F
S
28
29
30
31
1
2
3
4
5
6
7
8
9
10
11
12
13
14
15
16
17
18
19
20
21
22
23
24
25
26
27
28
1
2
3
4
5
6
7
8
9
10

Scottsdale, Arizona

Want me to come to your school? It's easy! Just contact my friends at www.AcademicEntertainment.com!


Friends of St. Patrick Annual Dinner
Seattle, Washington

Want a little Castle magic at your next event? Get in touch.
Educators
I have always been an advocate of community outreach performances—from college to kindergarten, it's always fun to go back to school! If you'd like to have me visit your school for assembly performances, and classroom workshops, get in touch with me or my friends at Academic Entertainment!
Links
Check out some artists I've played with, DJs who dig my tunes, hip venues, and things I think are cool.
Feed Your Need
Use an RSS reader? The Geoffrey Castle RSS feed always has the latest list of upcoming shows!
Deep Well Sessions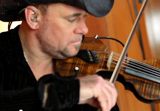 Watch "Streets of Inwood,"
from The Deep Well Sessions.
March 6, 2013
Welcome to the Wearing 'o the Green edition of
The Geoffrey Castle Newsletter
March is here! Spring is in the air! It's time for the wearing of the green, counting down to St. Patrick's Day, and the latest installment of The Geoffrey Castle Newsletter! If you're getting this for the first time, you are not alone: countless dozens of you have signed up since the last one, and, in fact, if everyone who just signed up for the newsletter bought tickets to the March 16 show at the Kirkland Performance Center, the place would be sold out! It's a cool idea, right?
Here's the coolest idea of the day: How many of you live too far away, or have some kind of conflict that prevents you from making it to the St. Patrick's Eve show in Kirkland? Hundreds of you? Thousands? We now have a way to make it possible to see the show, even if you live in Italy…
We will be live-streaming our March 16 concert at Kirkland Performance Center, starting at at 8pm Pacific Standard Time!
Wherever you are in the world, you can tune in! You can purchase online tickets for $5 anytime at http://www.concertwindow.com/shows/geoff-castle, and the webcast will be viewable on computers, iPhones, and iPads. The show will not be recorded, but you can watch it live in HD. How cool is THAT?
CONCRETE
I'm also excited to be coming back to visit all my friends in Concrete WA on Thursday March 14. They have the sweetest little theater there, and it was a splendid time back in December when we did one of the first Celtic Christmas concerts of the season. This time we return with my new friend, Connor Dunworley who, despite being only 23 years of age, seems to possess an almost encyclopedic knowledge of Irish song and lore. We've already nicknamed him "the Professor". My new favorite song is "The Fighting 69th"… come to the show and clap and sing along!
ART
Two weeks ago was a momentous occasion around here, as Shannon Castle celebrated her first ever Seattle Gallery Show with a reception at the Harbor Steps Gallery. Five pieces sold at the opening! One work that sold, Catherine, was only finished that morning if you can believe it! Congratulations, Shannon!
If you want to own one of her amazing designs, please visit her on Facebook. There is a gallery in the photo albums section titled "Shannon Art For Sale" — open it up, and prepare to be amazed. If it doesn't say "SOLD", it means we have it in stock and we are happy to ship just about anywhere. If you really, really, really want a piece that has sold already, we can create one just for you. A small waiting list is already starting to develop…
ST. PATRICK'S WEEKEND
I want to wish each and every one of you a safe St. Patrick's weekend full of music, laughter, and good times with good friends. I'm doing four performances in two days. The two big ones are the Kirkland Performance Center and the Portland Shamrock Run. There are still tickets available for Kirkland, but I hear the Shamrock Run is well nigh sold out! You don't have to run though: if you're a friend of mine in Portland, just come down to the River at 9am, find the stage, and enjoy the festivities!
EDUCATORS
Some of the shows on the schedule this month are in schools. Want to bring me to YOUR school? It's as EZ as 1-2-3. Get in touch with my friends at Academic Entertainment and book my assembly program today! I also do workshops with orchestra/music students, and I'm fine with any age group. Even junior high school students… <LOL>
FACEBOOK
Yes. I'm on Facebook. Along with umpteen billion other people. If you're one of those umpteen billion other people, it would sure be sweet if you came by my page clicked "LIKE". I promise not to bombard you with cute pictures of cats or promises of amazing deals on airlines. I will, however, let you know what's happening in my world, with daily updates, and you can post pictures from shows and send me messages to your heart's content. You can hit reply to this newsletter too, and I'll get it, and respond (really!) but to be truthful, Facebook's just a lot more fun…cute cats and all.
There's so much more to relate, but I think it's high time we got to the schedule, don't you?
Here's the schedule
Monday, March 11
The Wilde Rover
111 Central Way
Kirkland, WA 98033-6107
(425) 822-8940

St. Patrick's training day! Come lift weights with us, 16oz at a time!

Thursday, March 14
Concrete Theater
42920 Main Street
Concrete, WA
(360)941-0403
7:30 pm

We first played this wonderful little theater back in December and it was so charming that we decided to come back. They were the only place we played all December long where the Christmas tree was REAL! Props!! We're going to kick out the Irish jams, in honor of St. Patrick, with the band and professor Connor Dunworley dontchaknow…

Saturday, March 16
8th Annual St. Patrick's Eve Celebration!
Kirkland Performance Center
350 Kirkland Ave
Kirkland, WA
Tickets available now!


Has it really been EIGHT YEARS?

This year, I'm proud to announce that there will be feature performances by current students at the Comerford School of Irish Dance: these kids are present and future champions, they're carrying the flag for the future of Irish Heritage and Culture, and I think it's wonderful to be able to give the audience an opportunity to experience these talented young people.

Dan Connolly will be there with his guitar and his wonderful voice, and there's the amazing new band featuring Jason Edwards on drums, Steve Boyce on bass, and Jonathan Sindelman on keys…wait until you hear THIS!

Hey! Did you know that the Kirkland Performance Center has a FULL BAR and you can bring your drinks to your seats? Yeah!

Sunday, March 17
Portland Shamrock Run
Waterfront Park
Downtown Portland, OR
9AM in the bleedin' morning!

Thirty-five thousand people wake up early early on a St. Patrick's Sunday Morning, put on green face paint, and all kinds of wacky costumes, run 10k, and drink beer. All before 10am. This is our third year doing this, and I STILL don't believe it!

Sunday, March 17
Somewhere in Downtown
Kirkland, WA
6pm – 9pm

It's STILL St. Patricks Day!

There is a distinct possibility that someone vaguely resembling yours truly might join Dan Connolly and a band of amazing musicians, who just might appear, in person, at a certain bar in Kirkland. Hi-jinks may ensue. Expect a line around the block, five bars, a party tent on the deck, and complete mayhem.

Monday, March 18
Fairwinds Retirement Community
9988 Avondale Rd. NE
Redmond, Washington
(425) 558-4700
3–4pm

Monday, March 18
NO CELTIC NIGHT TONIGHT

National Hangover Day. LOL. Wilde Rover is closed.

Wednesday, March 20
School show
Fort Jones, California

Friday, March 22
Amante Ristorante
131 N. Front St. N.
Issaquah, Washington
Call for reservations: (425) 313-9600

This is my first show in this fun spot in downtown Issaquah. I'll bring the band, you bring the noise! Great food, full bar, dance floor, stage, sound system…I LOVE this place!

Monday, March 25
The Wilde Rover
111 Central Way
Kirkland, WA 98033-6107
(425) 822-8940

Monday, April 1
Celtic Night is CANCELLED FOREVER!!!

Hahahahahaha

Thank you for reading all the way to the bottom of this newsletter. I love you for that!

Geoffrey Castle