Newsletter
Get the latest news and show info via email! Sign up for the free newsletter:
Calendar
«
October 2017
»
S
M
T
W
T
F
S
1
2
3
4
5
6
7
8
9
10
11
12
13
14
15
16
17
18
19
20
21
22
23
24
25
26
27
28
29
30
31
1
2
3
4
5
6
7
8
9
10
11
Deep Well Sessions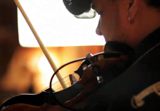 Watch "Minor Swing,"
from The Deep Well Sessions.
Educators
I have always been an advocate of community outreach performances—from college to kindergarten, it's always fun to go back to school! If you'd like to have me visit your school for assembly performances, and classroom workshops, get in touch with me or my friends at Academic Entertainment!
Feed Your Need
Use an RSS reader? The Geoffrey Castle RSS feed always has the latest list of upcoming shows!
10th Annual Celtic Christmas Celebration
Port Angeles Performing Arts Center
304 East Park Ave
Port Angeles, Washington
A benefit for the Port Angeles Performing Arts Council
Ticket info!

MATINEE PERFORMANCE
Presented by the Juan de Fuca Festival for the Arts

This very special concert features performances by the astonishingly talented P.A.H.S Orchestra, Band, and Choir! And Mac MacDonald has informed me that he has it on good authority that Santa Claus himself will appear for this one performance ONLY! PLUS Performances by the Seattle Irish Dance Company, Dan Connolly, and more!